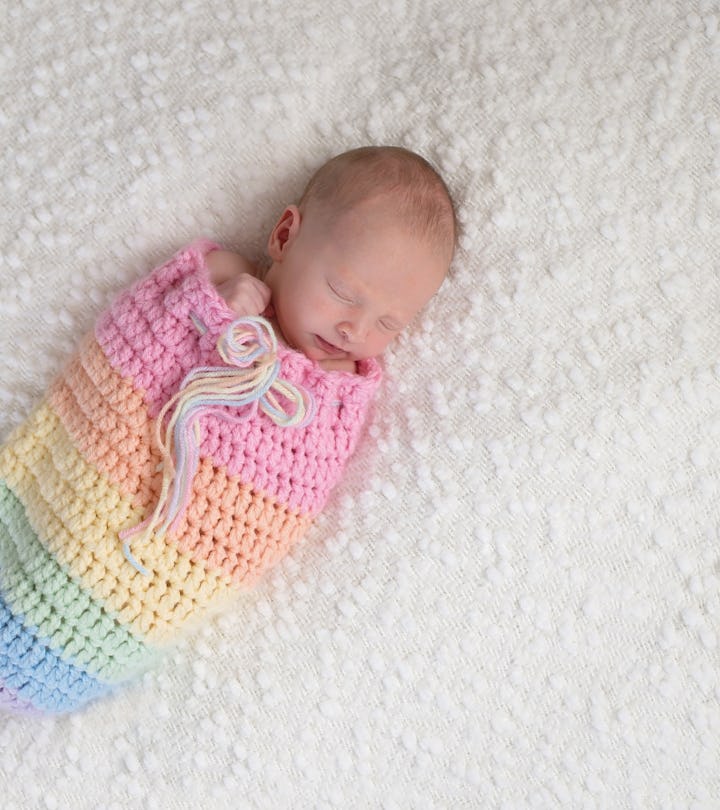 Shutterstock
46 Rainbow Baby Names Filled With Hope
Make their name just as special as they are.
Having a rainbow baby is so special, but it also brings an immeasurable amount of emotion to a parent. For those who aren't familiar, a rainbow baby is an infant who's born after the loss of a previous baby due to miscarriage or stillbirth. Because miscarriage is the most common type of pregnancy loss, there are many moms who know what it means to have a rainbow baby, even if they don't speak about it publicly. Oftentimes, rainbow baby names become a very significant part of the pregnancy journey and newborn life after loss.
Many parents will admit that not all of the emotions that go hand-in-hand with a rainbow baby are positive ones (and that's totally fine). In addition to the joy that comes with having a baby after a loss, there is also fear, doubt, and guilt. It's important to remember that bringing a new life into the world after losing a baby does not mean you're taking away from a previous loss or grieving incorrectly. Instead, a rainbow baby can carry on the love parents will always have for the baby they lost, while truly creating the feeling of beauty after the storm.
With any pregnancy — but especially one as riddled with emotions as a rainbow pregnancy — there are many significant milestones that often hold a deep meaning. One of these can be finding the right name to honor both your rainbow baby and your experience. Below is a list of meaningful name ideas that signify hope, happiness, blessings, miracles, and more.
This article was originally published on