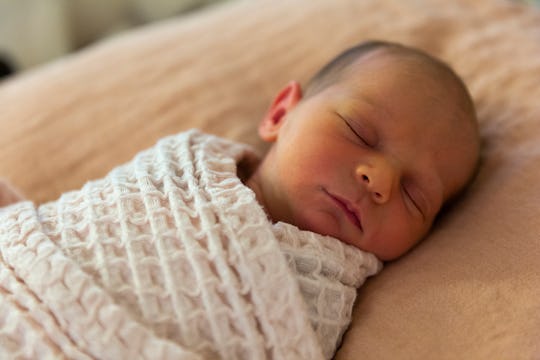 EyeWolf/Moment/Getty Images
40 Roman Empire-Inspired Baby Names For Your Little Conqueror
Names fit for an emperor (or empress).
Ever since we learned that a lot of our men are low-key always thinking about the Roman Empire, we find ourselves always thinking about the fact that men are always thinking about the Roman Empire. It's an ouroborus of Romans but, honestly, we don't hate it. After all, Ancient Rome was absolutely fascinating, and it turns out they were really pretty good at baby names. No joke. There are so many excellent Roman Empire baby names out there that we've gathered some of our favorites for you to consider. Some are fairly obvious, but others are a little bit of a deeper cut, all are fit for an Emperor, or maybe even a goddess.
A word of warning before we continue: the Roman Empire is not known for its unproblematic heroes and strong sense of feminism. It was a brutal time where even the heroes were somewhat awful and women were held in such minor regard they rarely got their own names. (See our entry for Octavia.) So some of the rulers mentioned on this list weren't the greatest people. That said, we tried to steer away from some of the really bad ones aka you're not going to find Nero, Caligula, or Pontius Pilate on the list, and, even if they were somewhat cancellable by today's standards, they did have some pretty rad names.
This is a great starting point, but there are hundreds of excellent Roman Empire baby names out there for you to conquer like so many Gauls...