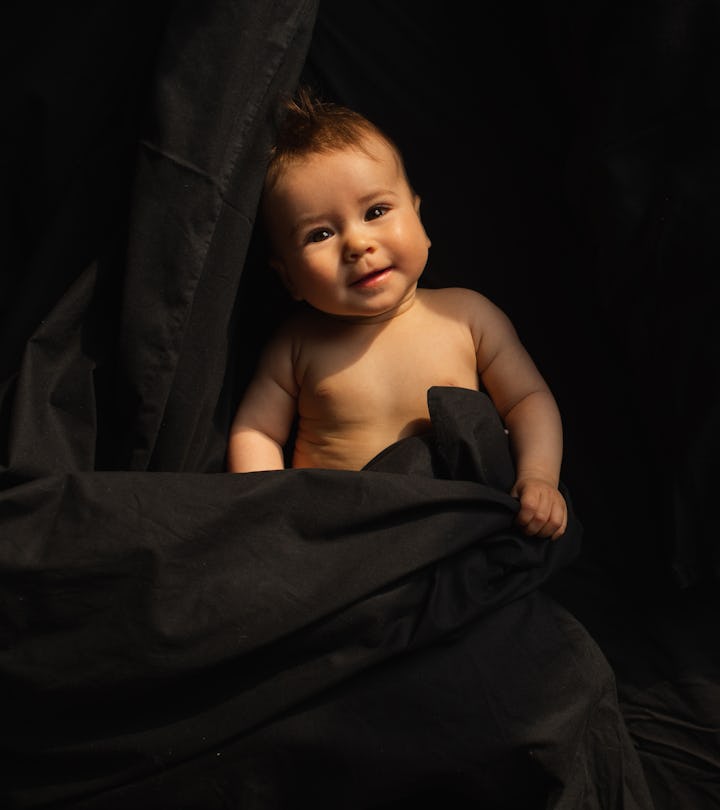 Anastasiia Krivenok/Moment/Getty Images
26 Spooky Baby Names For Your New Little Boo
We need more Brams in the world.
Listen, some people really love Halloween, scary movies, true crime, and all things considered a little dark. And just because they're about to become parents doesn't mean they have to change their interests, which means they might be interested in spooky baby names. They're not quite like goth baby names, which are a little more wistful, Victorian, and folklore-inspired. No, spooky baby names are meant to feel a little dark and haunting (in all the best ways, of course).
If you're considering spooky baby names for your child, chances are you're into the dark, scary side of things in most other areas of life, too. You could always pull name inspiration from your favorite horror movies — think Carrie (from, well, Carrie), Clarice (The Silence of the Lambs), Freddy (A Nightmare on Elm Street) or Jason (Friday the 13th). But for some parents, the negative associations with all that violence can obviously feel like a bit much to pass on to a baby.
That's where spooky baby names come in — they're subtle. They don't instantly bring to mind a murderous movie villain. Instead, they're a nod to the darker side of life: the haunted forests in your favorite book, a beloved Halloween movie character, or a witchy historical figure.
So, have you been talked into choosing a spooky baby name for your little one yet? You have to admit, a little Winnie or Kieran would be too cute.