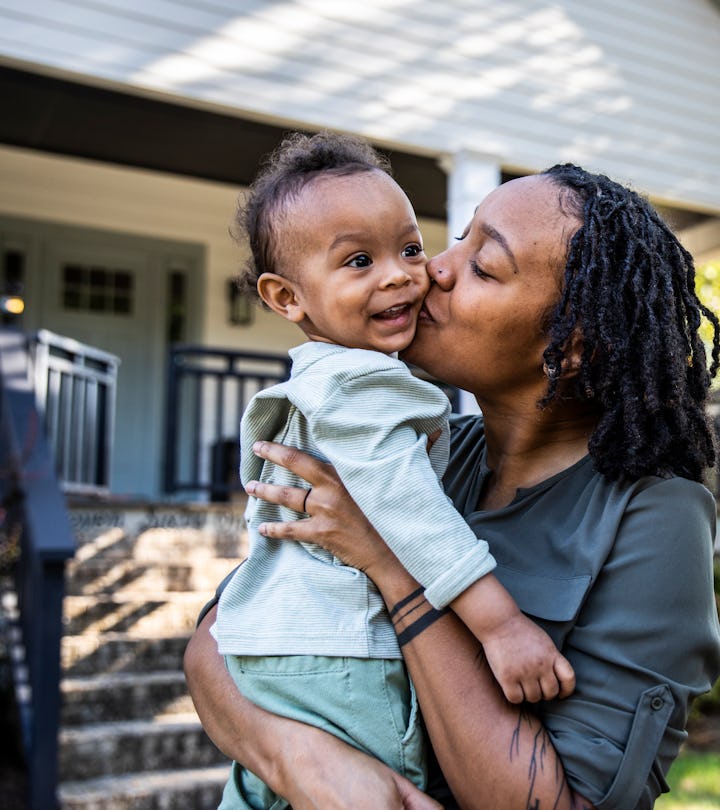 MoMo Productions/DigitalVision/Getty Images
Virgo Baby Boy Name Inspiration For Your Sweet Little Man
These monikers are just right for the grounded Earth sign.
So many things can influence the name you choose for your child, from your family's traditions to the season when they'll be born. Baby name inspiration can even come by way of their astrological sign. If you're expecting in August or September and don't have a name picked out yet, any of these Virgo baby boy names could a fit.
Babies born between August 23 and September 22 are under the Virgo star sign. Often the first to volunteer to help organize your kitchen cabinets, detail-oriented Virgos usually have a mind that's geared toward strategy and efficiency. They're thinkers, but they're also very much doers. As a kid, this usually means they're the helpers — like the toddler who follows you with a miniature broom and dustpan, or the second grader who packs their own lunch.
Another trait that might help inspire your baby's name is a Virgo's strong-willed nature and their ability to endure. Responsible and reliable, they're the ones with follow-through who won't leave you hanging. An Earth sign, names that are grounded, rooted in nature, or even practical are a fitting choice. There are also some notable Virgo men in pop culture and history who could serve as an inspiration for your baby boy. Take a look and see which of these monikers might be just right for your little Virgo.
Whether you choose a baby name inspired by the virtues of this astrological sign or one connected by way of the calendar, no matter which Virgo boy name you choose, you're sure to find the perfect fit for your new addition.