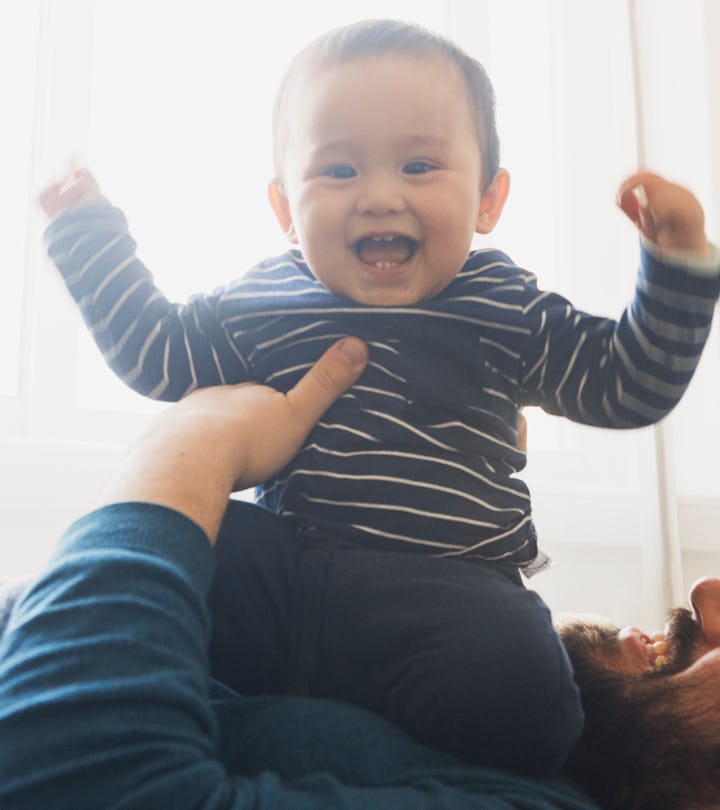 Yifei Fang / Getty images
35 Baby Names That Mean "Warrior" Or "Strong"
For the little ones who are ready to take on the world.
Thinking of the perfect baby name for your little one can be just as difficult as it seems like it would be. Some parents just have a baby name in mind that they absolutely love, regardless of the meaning. Other parents prefer to find a name that means something important to them — for example, baby names that mean "warrior" or "strong." That meaning is so versatile and can be about so many different things, making it a great one for parents everywhere.
These warrior names are excellent for babies who have gone through a lot before even coming out of the womb — maybe you had a tough pregnancy, or maybe getting pregnant in the first place was difficult. The "warrior" meaning can also be great for babies who are battling some sort of illness. But these circumstances definitely don't need to be there to choose one of these names. They can just be something for your child to live up to, like the baby that you want to raise to change the world, or the baby that you hope grows up to be brave, courageous, and loyal — like a warrior. These are some of the most popular baby names that mean "warrior" or "strong," and there's a good mixture of gender neutral names, along with ones that are traditionally more for boys or girls.
No matter what you choose, you can rest assured that your baby will embody the strength and resilience you're hoping to instill in them. Your tiny warrior is a future leader in the making.
This article was originally published on