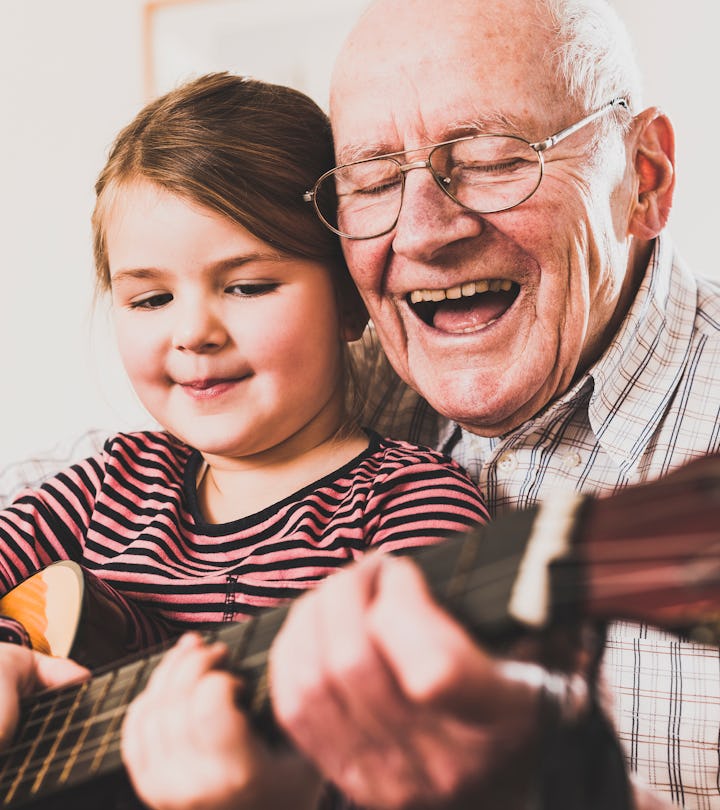 Westend61/Westend61/Getty Images
Spoil Grandpa With These Father's Day Gifts
It's time to return the favor.
We may receive a portion of sales if you purchase a product through a link in this article.
It can be difficult deciding what to get some of the most important men in your life for Father's Day, and that includes grandfathers. They took care of you (might even help with raising your kids), have been making you laugh for years, and are probably one of the top two people you want to celebrate most this June. If you need a great Father's Day gift idea for grandpa, here are some options to explore.
Whether you are just hanging out and relaxing at home, going out to eat, or catching a movie, Father's Day is a great opportunity to show your favorite grandfather how much he means to you. But after so many years, it can be hard to come up with something creative to gift. A grandpa can only have so many golf shirts, right? If your grandfather is the coffee-lover, get him a travel insulated coffee mug. Is he quite the storyteller? Check out the weekly prompts that get turned into a book. Does he love to grill for the family? Get him a personalized grilling platter.
Check out our ideas for this Father's Day for the favorite grandpa in your life, gifts that can be personalized, practical, or just fun and different. Whether you are looking for whiskey glasses, a sweet treat, or a new coffee mug, we have you and grandpa covered.
Celebrate the grandfathers this Father's Day by gifting them something they will use, appreciate, and love.