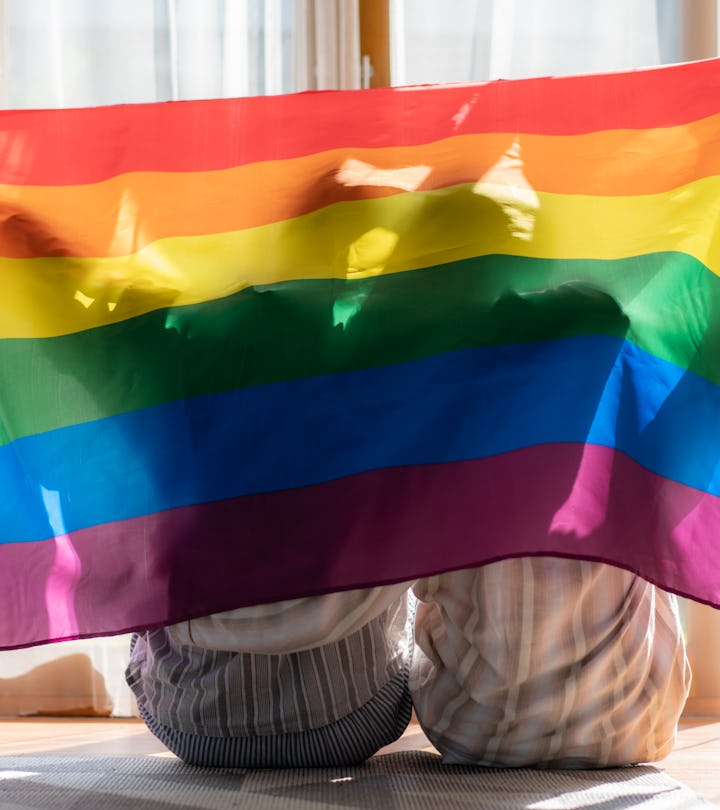 Prasit photo/Moment/Getty Images
14 Poems For LGBTQ Pride Month To Inspire & Inform
Take a moment to absorb these meaningful words.
It doesn't take much for equal rights supporters to get pumped up about LGBTQ+ Pride Month, but not all of your inspiration has to come from parades and rainbow flags, in fact, there are so many other more powerful and important ways to show support. You can start by donating to an LGBTQ+ charity or picking up some of your favorite LGBTQ+ literature, like poems for LGBTQ+ Pride Month, which can motivate you to get out there and celebrate, make a difference, and become an activist for the LGBTQ+ community.
For hundreds of years, poems have been an outlet for those seeking to make a change, to vent their frustrations, and to share their stories. (Some authors to check out include Edgar Gomez, Swan Huntley, Jill Gutowitz, and Emme Lund, to name a few.) It's easy to ignore injustice when it's not happening directly to you, but pick up any of these 15 LGBTQ+ poems about Pride and you'll realize how important it is that the world continues to support this beautiful community. Reading the poets' words, feeling their heartache and anguish, and connecting with them through their words is the least you can do in your part as an activist for the LGBTQ+ community.
Let yourself absorb the words of these meaningful poems.
This article was originally published on