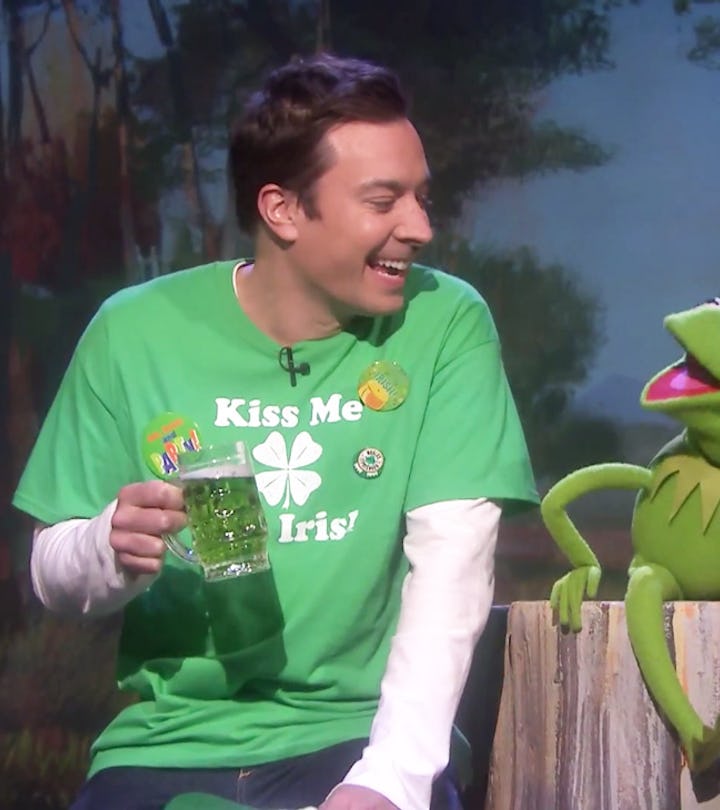 NBC
35 Funny St. Patrick's Day Quotes To Spread The Luck & Festivities
Who doesn't love Lucky Charms and green-colored food?
March brings a lot of wonderful things, like the start of spring and the ability to wear shorts again, but it also brings us the day where everything magically turns green ― St. Patrick's Day. It's the one day of the year where green beer isn't considered some kind of "non-compliant with the FDA" travesty, but a fun celebratory drink. And wearing a full green outfit head to toe? Totally acceptable, it seems. Everyone dons their green, laughs at funny St. Patrick's Day quotes, and wakes up on March 18 with green-tinged memories (and maybe some Lucky Charms marshmallows stuck in their hair).
To the love of people across the globe, many people celebrate the holiday again and again, year after year. What is it about St. Patrick's Day? Is it because it's a valid excuse to hang out with friends and deck yourself out in green, or is it because the holiday is so friendly and fun that everyone wants to take part in the joyous occasion?
Whether you're celebrating St. Patrick's Day just for kicks, or you're following tradition in honor of the patron Saint of Ireland, these St. Patrick's Day quotes are funny to share and post all day long. So pick up some green food coloring, look for a four-leaf clover, and enjoy your St. Paddy's day like it's the best day of the year.
Whether you spend your March 17 eating green eggs in the morning, corned beef and cabbage for dinner, or all of the above, hopefully you can share these funny St. Patrick's Day quotes throughout your celebrations. Sláinte!
This article was originally published on