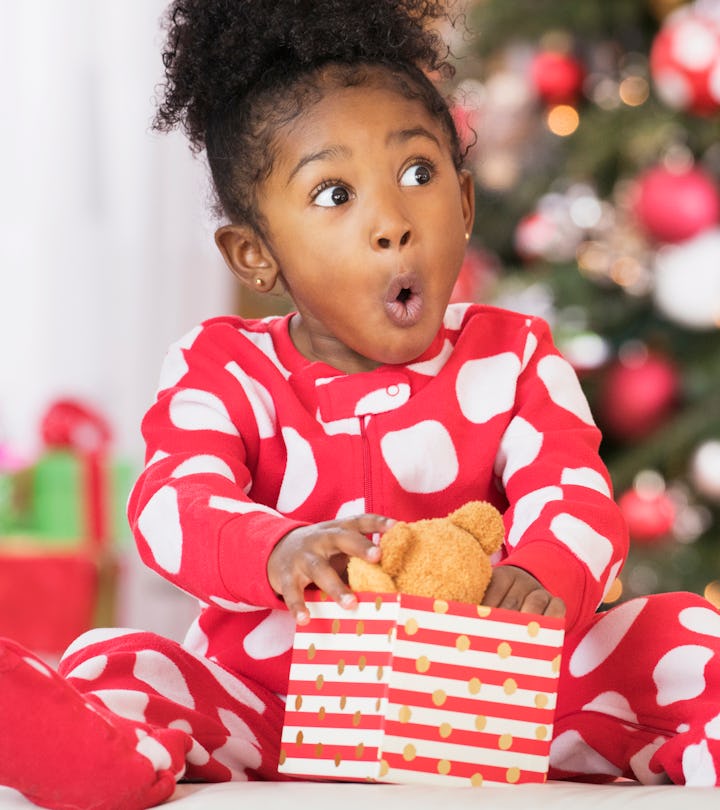 Ariel Skelley/DigitalVision/Getty Images
20 Toys You Don't Want To Miss From Amazon's Top Toys List Of 2022
Of course there are Squishmallows and Hot Wheels on the list
It seems like school barely starts and then, in the blink of an eye, the holiday decorations start lining store shelves. If you want to get a jump on your own shopping (but don't really want to deal with crowds or long lines), online shopping is certainly a savior when it comes to getting gifts for your child. And if Amazon is your go-to for everything from food to furniture, you might want to check out Amazon's annual Toys We Love List for 2022, most-to-all of which will likely end up on your kid's wish list.
There's something for every child and their interests on the Amazon Toys We Love list. As a mom of four kids, ranging in ages from 5-22, I know that these are the toys that appeal to all ages and interests. While most of these toys allow your child to be creative on their own, you can always get down on the floor and play with them, too — or not.
Of the more than 100 toys and games that are under $50, there are some that encourage creativity, like the Crayola Ultimate Light Board Drawing Tablet, or Play-Doh that comes with 24 containers of squishy goodness. Then, there are the STEAM toys that put learning (and play) at the forefront, from the National Geographic Break Open 10 Premium Geodes or the Earth Science Kit. There are toys that can be unwrapped again (and again) like Surprise Mini Brands Series 2 by ZURU, or wooden toys that can let kids channel their inner barista or train conductor. And of course, no toy list could be complete without Squishmallows, Hot Wheels, Barbie, and toys that foster inclusion. You'll even find toys on the list that are under $10, which can make perfect stocking stuffers.
Ready to click and add to cart? Then check out the this small sampling of games and other goodies from Amazon's Toys We Love list, and see how many you'll wind up wrapping for the holidays.
We may receive a portion of sales if you purchase a product through a link in this article.
Instead of schlepping to a store and wielding a big wagon through crowded aisles, click through Amazon's Top Toy list and get ready to pick out presents that your child will love — without even having to put on pants, which just might be the biggest present of them all.