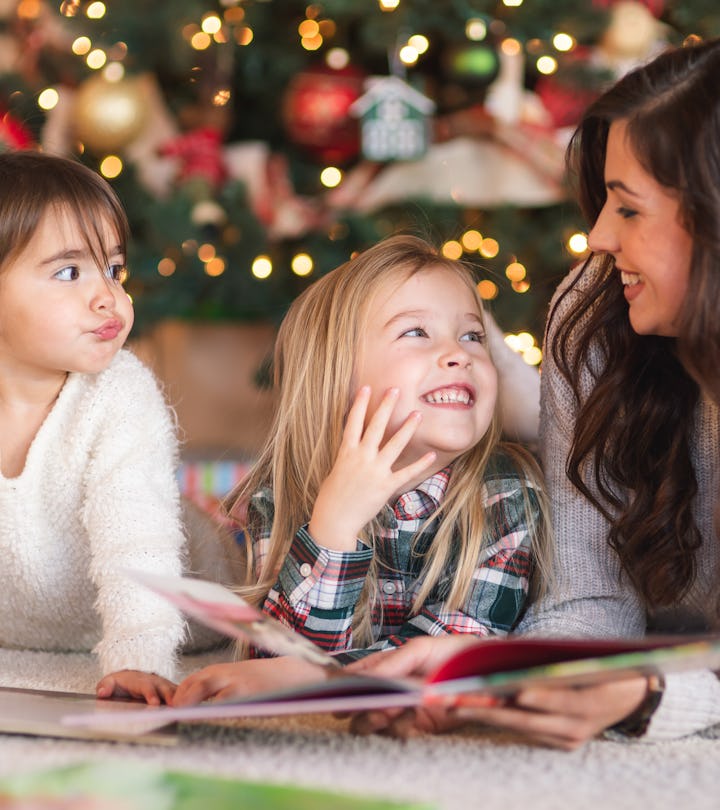 FatCamera/E+/Getty Images
The 24 Best Christmas Books For Toddlers
They'll love these festive stories.
We may receive a portion of sales if you purchase a product through a link in this article.
We all know the holidays can be stressful, especially with kids. There is so much shopping, preparation, traveling, and social engagements that we commit ourselves to, and it's too easy to get caught up in it all. But even amongst the chaos, celebrating Christmas with children can — and should —be full of joy and wonder. One of the best ways to slow down and savor the good parts of the season is to pick up some of the best Christmas books for toddlers and to read them with your little ones.
Aside from relaxing and bringing some serenity to an otherwise chaotic few weeks, these Christmas books for toddlers books are a surefire way to reignite your Christmas spirit. They'll help teach your child about the history and tradition of Christmas. They will also acknowledge the emotions this time of year can bring: Wonder, impatience, frustration, and love.
Make some time to snuggle up under a blanket with some carols on. Hot chocolate isn't a bad idea either. In fact, there's no rule that you can't just get into your Christmas jammies early, slip on some slippers, build a pillow fort and read with your kids all day — that's a new Christmas tradition lots of parents and kids could get behind. These Christmas books are a great place to start, and will be fun to read with kids from one to ninety-two.
We may receive a portion of sales if you purchase a product through a link in this article.
If you're looking to make your bedtime book reading more festive, try any one of these best Christmas books for toddlers. Not only will it get your child more excited for the season (if that's even possible!), but you'll get extra holly jolly snuggles in before it's lights out, too. And soon, you'll all be dreaming of a white Christmas, even if it's weeks away.
This article was originally published on