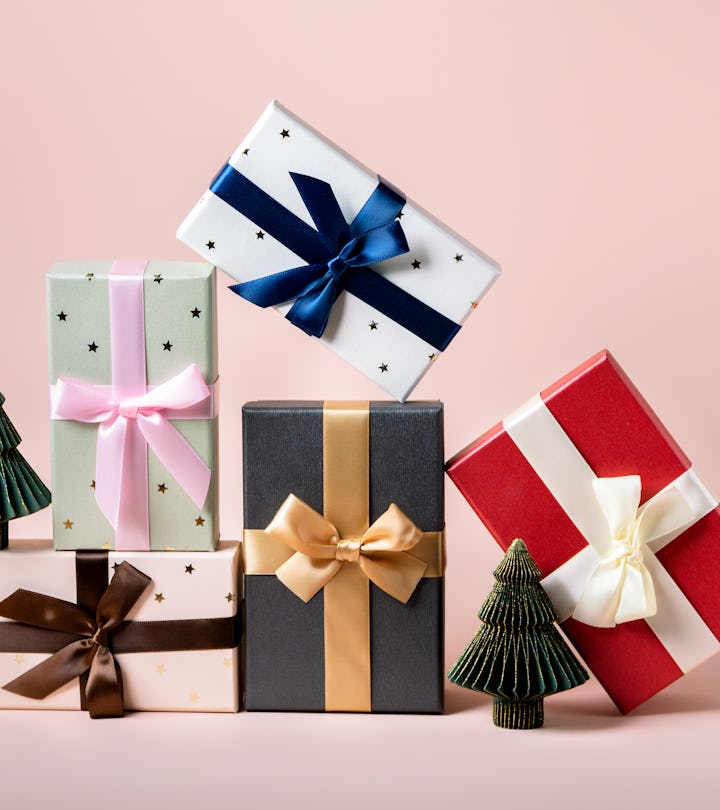 Elena Noviello/Moment/Getty Images
21 A+ Christmas Gifts For Teachers
We may receive a portion of sales if you purchase a product through a link in this article.
If anyone is thinking it's the most wonderful time of the year, it's teachers. With the winter break coming up, that's at least a solid week of eating, drinking, and being merry — sans students. And who can blame them, since teachers tirelessly work to shape young minds, help kids build social and emotional skills, and even tie a shoelace or two. So if you want to show your gratitude for all that they do to both educate, enlighten, and empower your child, you'll need to be making a list (and checking it twice) for the best Christmas gifts for teachers.
What to consider when holiday shopping for your teacher
Before you start clicking and adding to your cart, you'll need to think about what types of gifts would be appropriate for your child's teacher. Would they appreciate a present that has a holiday spin to it, or are they sick of Santas and flying reindeer already? Perhaps a religious gift would be appropriate, or should you keep it strictly secular? And then, how much money should you spend? If you love your kid's teacher (and can afford it), would it be wise to splurge on something more special? These are the things you'll need to keep in mind as you peruse the potential presents below.
No matter which of the best Christmas gifts for teachers you choose on this list, though, your child's teacher will be grateful for not just the item, but the thought that went into it. And for that, both you and your child should get an A+ for originality.
You might want to get your child's teacher a gift for the pivotal part they've played in their educational experience. So you can choose any one of these thoughtful-yet-practical Christmas gifts for teadchers which will certainly place you at the head of the class.