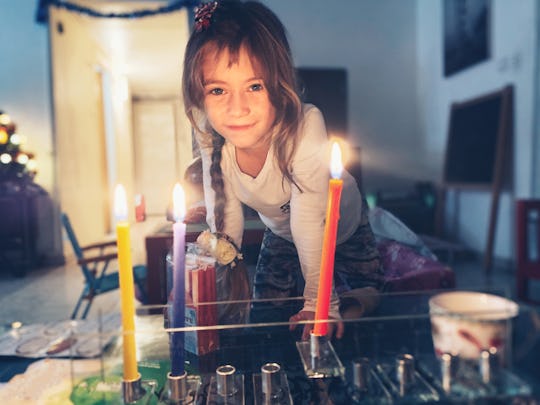 kolderal/Moment/Getty Images
The Coziest Pajamas For All 8 Nights Of Hanukkah
Don't worry, the pants are stretchy enough if you overindulge on jelly donuts.
This year, Hanukkah celebrations are going to be a little bit more intimate, so why not make them a pajama party? Casual clothing for a super casual holiday sounds about perfect to me. Also, if I spill sour cream and applesauce all over them, I won't feel so bad. Hanukkah pajamas aren't as abundant in stores as Christmas jammies, but that doesn't mean they're not out there — and don't worry, I found the best sets.
Of course, the pajamas are also going to be the first gift of Hanukkah. It only makes sense to do it that way. Granted, socks and trinkets are traditional in many families, but this has the same "don't try to make it Christmas" vibe to it, am I right? And don't worry, I'm not going to feature anything with the wrong number of candles on the Hanukkiah, or something that feels like something goyish made for Jews as a bone to throw to the consumers. (Though there is plenty of that.) I'm also making sure that they're all machine washable, durable, and super soft and stretchy. You'll be able to kick back in these, have a glass of wine, play for a little gelt, and get pretty snackish on all the delightful foods you have leftover from dinner.
We only include products that have been independently selected by Romper's editorial team. However, we may receive a portion of sales if you purchase a product through a link in this article.