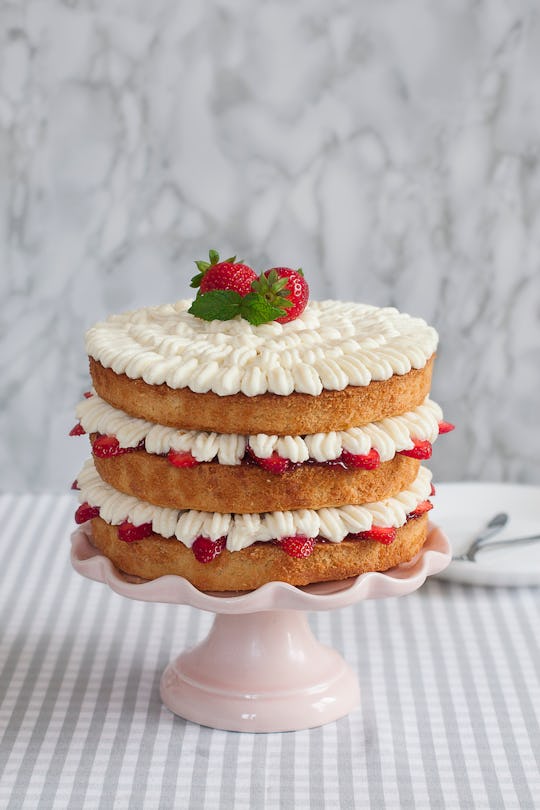 Shutterstock
Here's What You Should Eat While You Watch The Coronation Of King Charles III
Don't worry, there is no dish with lamprey here.
The Coronation of King Charles III is going to be a tradition unlike any other. I mean, it's been almost exactly 70 years since we last saw a British coronation, and times have changed. While Queen Elizabeth II's coronation was considered uncharted territory thanks to the television cameras, it was still pretty steeped in tradition and history. Charles' will be as well, but there are bound to be some new things to look out for, and all this new and old, modern and traditional, energy should be brought to your Coronation snacks and meals.
I mean, I'm just assuming you'll be up at the crack of dawn (or maybe even the middle of the night) to catch King Charles III's Coronation, so you might as well have some good eats, right? There are obviously some traditional Coronation dishes (like Coronation Chicken Salad, fish pie), but I've also mixed in some great British dishes (like fish and chips) and other royal family favorites (like chocolate biscuit cake and the Victorian Sandwich Cake named after Queen Victoria's favorite sponge). You can go from sweet to savory and back again with these dishes, and honestly, most of them are pretty easy to make. British food is not known for being overly fussy, and you most likely have these ingredients ready to go in your fridge or pantry. Just pick a few favorites — and don't forget a pot of tea! — and settle in for a day of British fanfare and tradition. Pip pip!
No matter what you eat during the Coronation of King Charles III, you're bound to have a good time. Crowns, tradition, a little bit of family drama — what's not to love? It's just all infinitely better with a plate of fish and chips.