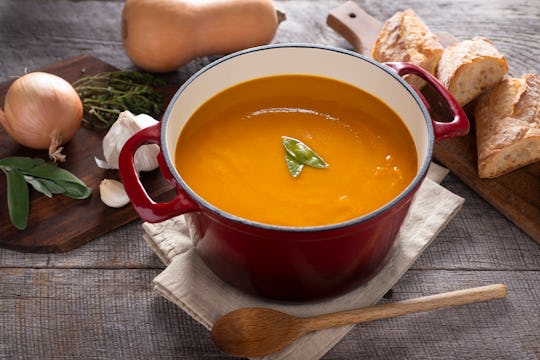 rudisill/E+/Getty Images
These 18 Costco Thanksgiving Apps Will Keep Everybody Happy Until Turkey Time
Make your holiday easier.
Thanksgiving sure is a slow-cooked meal, what with all the roasting and braising and simmering and baking and all. And in an effort to get the turkey and all those sides on the table in a timely manner, you might forget that it can be hours before anyone is going to see a golden bird. So that's when these 15 Thanksgiving appetizers to get from Costco can keep rumbling tummies full until it's Turkey Time.
Thanksgiving is a day for giving thanks — but it's also a day for eating. Thing is, it's time-consuming to have to cook such a big meal, and you probably don't want to have to stop in the middle of mashing potatoes to slap a sammie together for your kids. But every chef needs a sous, and that's where those Costco appetizers can help you make your Thanksgiving more manageable.
From cheeses to charcuterie, Brussels sprouts to baked cheesy bread, you'll find appetizers that will blend in with your menu and keep everyone satisfied during the day. And when all is said and done, you'll definitely have an attitude of gratitude for these apps that will allow you to spend less time in the kitchen — and more time with your family.