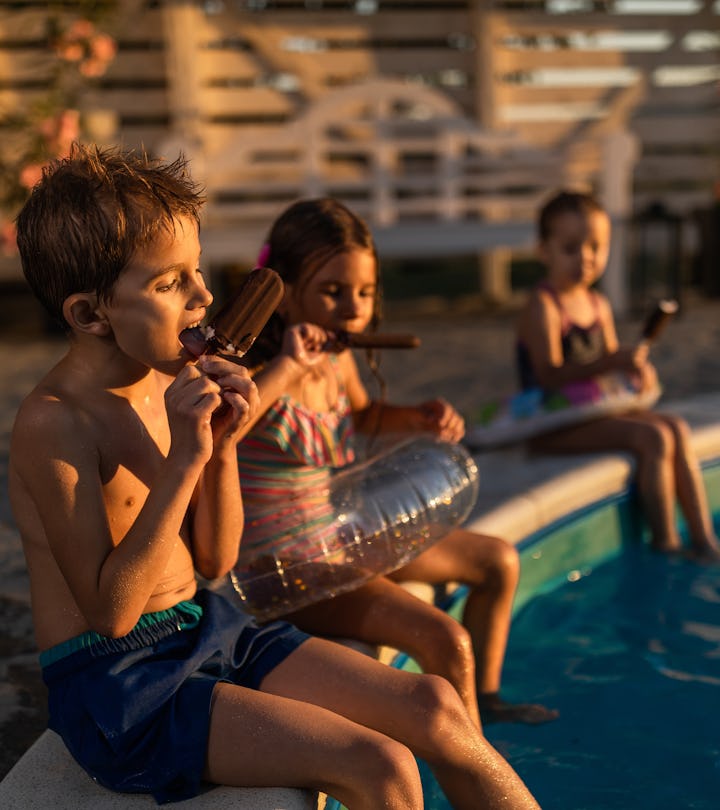 skynesher/E+/Getty Images
19 Summer Snacks For The Best Kind Of Meal
Think easy, light, and full of flavor.
Summer is not the time for elaborate meal plans. Summer is the time for poolside snacks, for treats you can eat as you lounge in the sun, for pretty dishes you can take to your neighbors' for a summer party. Summer snacks are truly the best part of summer eating, and finding some great bite-sized dishes and summer appetizers that use the best flavors of the season is key. Think tomatoes, zucchini, watermelon, peaches, and more when you think about the best summer snacks.
Of course, some of the best summer snacks are actually a bag of chips thrown in your pool bag on your way out the door. But if you're looking for lots of punchy flavors, lots of zest, and lots of delicious combos, then this list of summer snacks is just for you. Some of these summer snacks can even count as dinner if you make a big enough plate, and truly anything that will keep you outside enjoying the sun more and less time inside with the stove is a plus. From sweet treats to savory salads, filling dips to bite-sized goodies, this list of summer snacks has it all. Pick a few of your favorites — the kids will even like a lot of these — and make yourself a nice big summer snack platter. There are even a few drink options here (alcoholic and non-alcoholic) so you can drink your summer snacks, too.
Whether you want a plate of summer snacks for dinner or need something to eat poolside or at a party, this list has something for you and the warm weather.