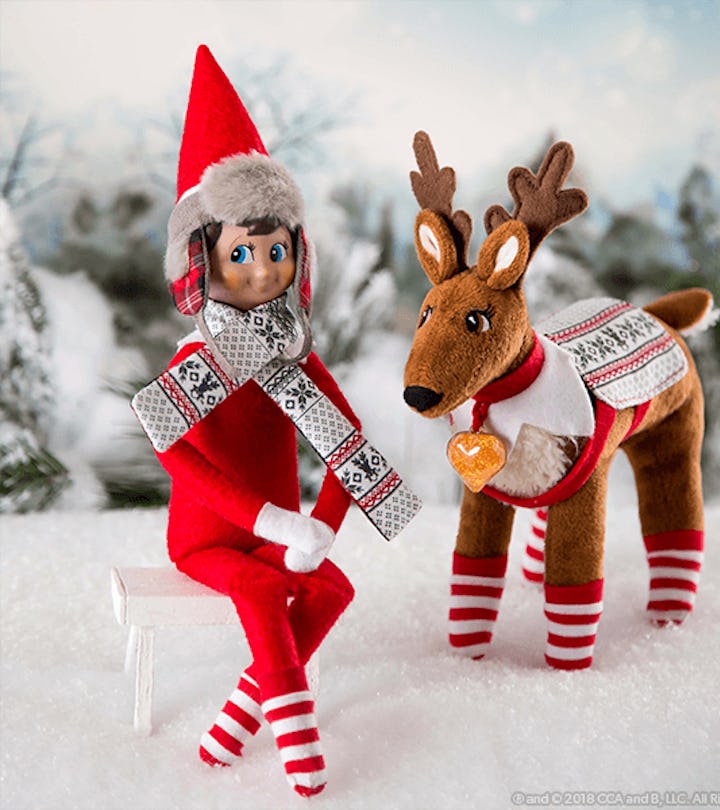 10 Printable Elf On The Shelf Goodbye Letters
Make it a little easier to say TTFN to your EOTS.
We may receive a portion of sales if you purchase a product through a link in this article.
All good things must come to an end, as they say, and that's especially true of your Elf on the Shelf's seasonal stay at your home. Because whether you enjoyed your elf's antics or lazy mom-ed your way through it, the day will come when your elf goes back to the North Pole (December 24, to be exact). Still, if you don't want the breakup between your elf and your kid to be so abrupt, you'll need some Elf on the Shelf goodbye letters to help them with the transition.
If you thought that your child is probably so excited about Christmas that they couldn't care less about their elf anymore, think again. Even after all the gifts have been opened and your living room is a sea of wrapping paper, your kid might still look around to see if their elf was there to witness it all. And that makes sense. After all, your Elf on the Shelf and your child have spent so much time together and shared so many laughs in the past few weeks. There needs to be some conclusion to the chaos, after all, and that's what the Elf on the Shelf goodbye letters do. Your child needs to know that their elf is sad to go, too, and a sweet little letter telling them that they'll be missed can be the closure that your kid needs until their elf returns again next year.
Hopefully, these handy, printable Elf on the Shelf goodbye letters will let your child know how much they're loved by their elf (read: you).
Just as your Elf on the Shelf sent your child a welcome back letter, it's only proper that your elf leave a departure letter for your little one. It can help your child deal with the sadness and separation they might feel when their elf goes back home to the North Pole but it can also remind them of the good times they had with their elf — and the fun that will await them next year.