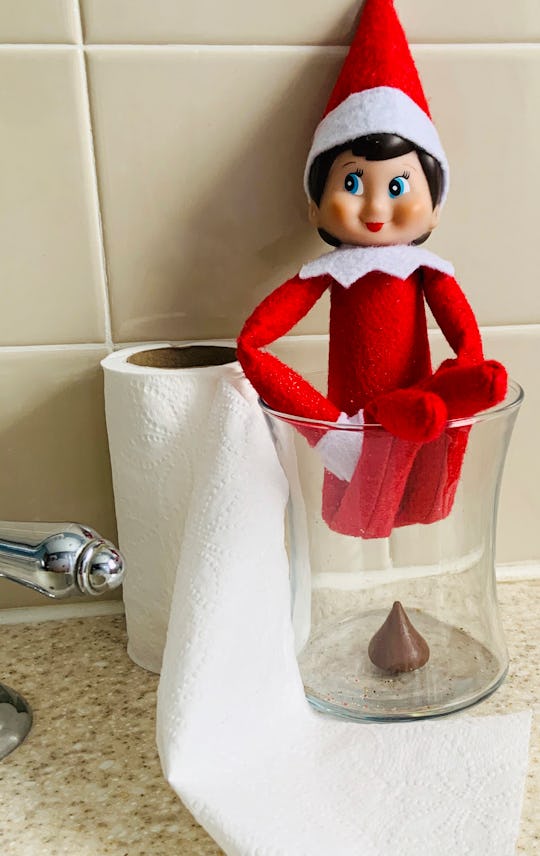 Courtesy of Jennifer Parris
25 Elf On The Shelf Quotes & Instagram Captions For Elves With A Mind Of Their Own
You know what they would say if they could.
You snap the perfect shot of your Elf on the Shelf, but what exactly are you going to do with the photo? Will you let it sit on your camera roll until spring rolls around, or just text it to immediate family and friends? Well, you can always share it on Instagram, where EOTS ideas abound. And if you're looking for whimsical, you can definitely find Elf on the Shelf Instagram captions that are cute, comical, and a bit naughty, too.
But it can be tricky to know exactly what to say when posting a pic to Instagram. You want your words to perfectly capture what your picture is conveying (and hey, if you manage to snag a few extra likes and followers, there's certainly nothing wrong with that, either).
So don't let a lack of words stop you from expressing yourself and showcasing your Elf on the Shelf caption creativity with the world. Whether you're looking for the right thing to say, want to get some inspiration because you're already put-a-fork-in-me-I'm-done with your Elf, or just like looking at how other families are enjoying their Elves, you just might find these 20 Elf on the Shelf quote and caption ideas captivating enough to continue creating magical moments for your kids.
This article was originally published on