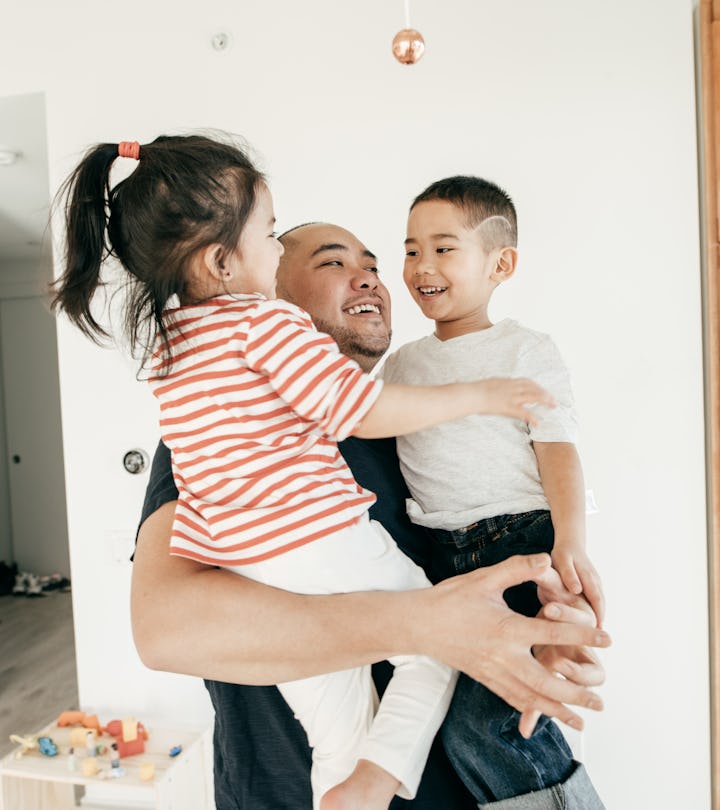 kate_sept2004/E+/Getty Images
These Father's Day Gifts From Etsy Are Totally One-Of-A-Kind
Because you might not have time to make a gift yourself.
There's something special about giving a parent a present that you've prepared with your own two hands. But who has time for making said homemade gifts this Father's Day? Not many people, especially if you're a parent juggling end-of-year school events, work demands, and just life in general. That's when you have to leave it to the makers of the world to create a present that you can't find in any other store than online giant Etsy. And with a day devoted to dads soon coming up, these Father's Day gifts on Etsy have all the homemade vibes — but none of the work… for you, that is.
You can find pretty much any Father's Day gift on Etsy, whether it's a tee shirt, a cute candle, some frameable artwork, or so many other options. Since most of the items are very unique (it's safe to say that no two items are identically alike), you're essentially giving a gift that no one else in the world has, and that's a pretty cool concept. So even if you haven't exactly made the item yourself, you're still taking the time to look for it, order it, personalize it, wrap it, and then present it to Pops on Father's Day. All of that should count towards making your item as if you made it all on your own, right? The best Father's Day gifts on Etsy are here for you.
We only include products that have been independently selected by Romper's editorial team. However, we may receive a portion of sales if you purchase a product through a link in this article.
Don't worry if you're not naturally crafter. The world of makers selling their wares on Etsy have you covered this Father's Day.