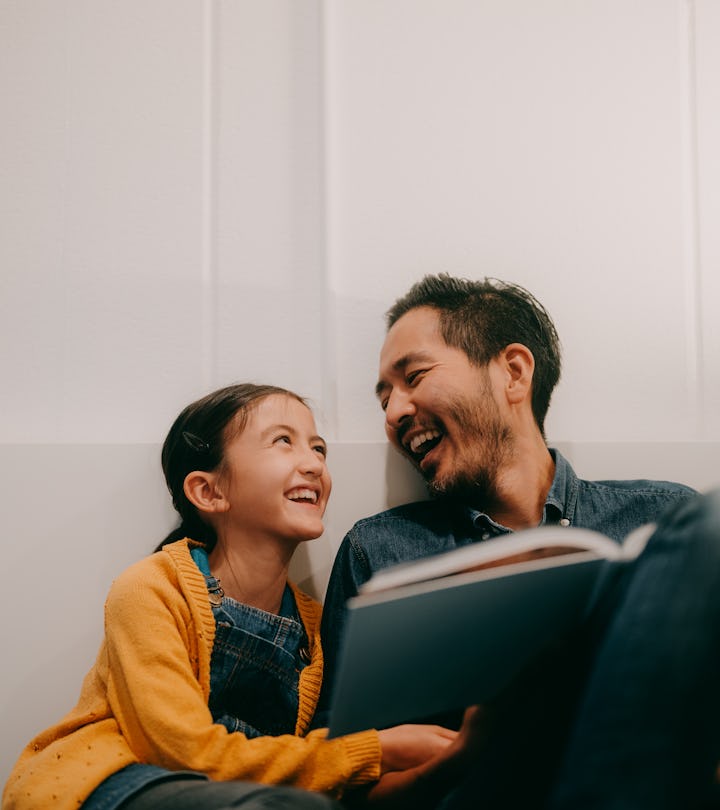 Ippei Naoi/Moment/Getty Images
50 Silly Father's Day Riddles
You're speaking his love language.
Merriam Webster officially added the term "dad joke" in its 2019 edition: a dad joke is both "wholesome" and "endearingly corny or unfunny." But Father's Day riddles take the dad joke to a new level—these are dad-themed dad jokes. Such as: When does a regular joke become a dad joke? When it becomes apparent. (Groan.) Once you've given your dad a thoughtful Father's Day card, and present him with a gift (maybe a funny Father's Day gift at that), you could give him the greatest gift of all: a non-stop parade of Father's Day riddles and jokes.
These Father's Day riddles hit a lot of the favorite dad themes: there's one about golf, two about being bald, and a few that take a little math (but not too much if that's not your dad's thing). In every joke, a dad is either a character or the answer. And yet even knowing that, some of these are a little tricky — or maybe they won't be if your brain works like a dad's. The only way to find out is whether he can knock these out of the park (or if he does the extra dad-ish thing of making up his own punchline and insisting it's better.) Just be forewarned — you may be hearing these dad riddles all year long.
Whether your dad gets all of these or just wants you to tell him the punchline, he's sure to appreciate the effort you put in to finding these dad-themed jokes on Father's Day. (No need to tell him they were all in one place.)
This article was originally published on