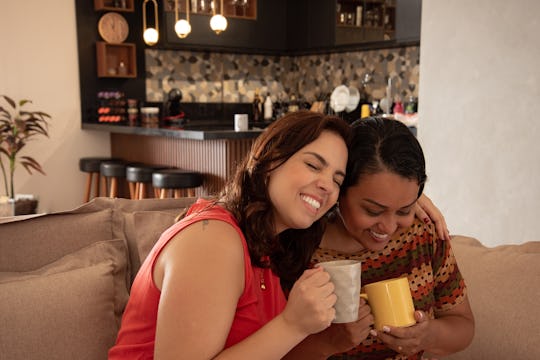 JuFagundes/E+/Getty Images
15 Gifts For A Friend Dealing With Infertility
Because they need your support and love right now.
We may receive a portion of sales if you purchase a product through a link in this article.
Globally, infertility affects one in six adults. That's a lot of people who have either tried to have a baby or considered having one, but had to deal with grief and stress on top of all of it. For those who are dealing with infertility or those who are in the process of IVF and other tests and treatments, all they truly need is your love and care. But there are some great, easy gifts to get someone going through infertility as well that can add an additional level of support.
"The most important thing is just support without advice. That's the greatest gift," Brent and Brittany Glaze, a Georgia couple who went through several years of infertility and are now expecting their first baby via IVF tell me. "Some days aren't going to be all sunshine and rainbows — it can get very dark. That's when a simple act of checking in and letting this person vent without judgement and simply active listening is the best gift." But both of them share that if you really want to give your friend going through infertility a gift, choose things that bring comfort and joy. Dinner, a nice card, something cozy — all of those kinds of items can let your friend know that you're there for them and that they're supported.
But above all: just be there for your friend. Let them vent, let them cry, and try to make them laugh. "That's the stuff you need. Prayers and positive vibes are great, but nothing replaces genuine laughter," the Glazes tell me. So pick one of the below gifts, write a funny card, and send it to your friend. Infertility sucks — there's no other way to describe it — but maybe you can bring them a little joy.
No matter where your friend is on their infertility journey, these gifts tell them just how much you love and support them.