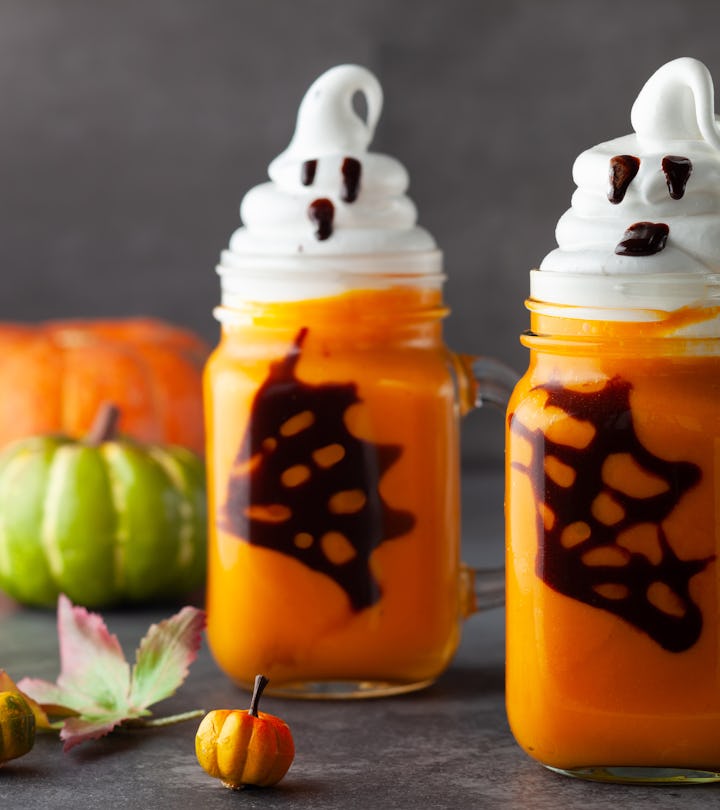 Shutterstock
15 Halloween Drinks Your Kids Will Totally Scream Over
Did you ever think a drink could be scary?
When it's time for the Halloween party, we dress up and lay out the spread of food and adult drinks, being sure to display the Capri Suns for the kids. But this Halloween, when you're prepping your ideas for your party or family activities, you've got to add some DIY Halloween drink ideas for kids. They are simple and will bring some bonus fun to your celebration because they too can get involved with creating their favorite spookalicious beverage!
This holiday is full of trying to bring every spooky idea to life and enjoying the screams along the way. So although some of these punch concoctions are cute and fun, others are downright gory and filled with creepy crawlers. They are a mixed bag of bloody, bewitching, enchanting, ghostly, and mysterious! Which means you have options. Creating these masterpieces may get a bit mucky with your little ones, but resist the urge to monitor the mess. Put down a towel or plastic table cloth and give the kiddos freedom to get sticky — it adds to the occasion.
After trying these brews, you may be inspired to create a mystical or monstrous brew of your own! Just go with it.