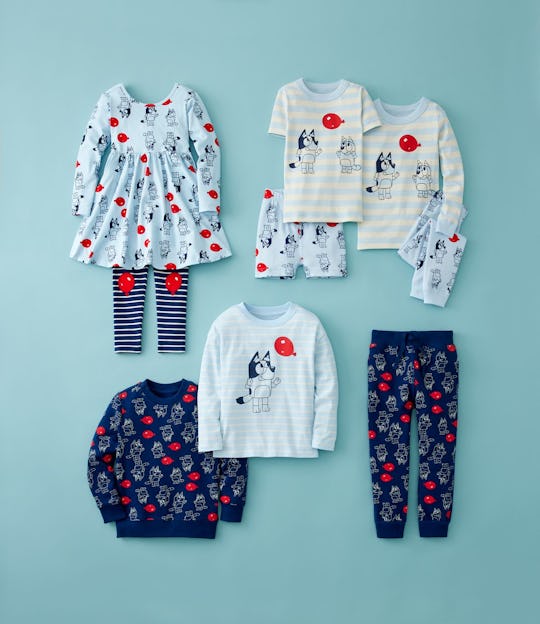 For Real Life? There's A Hanna Andersson x Bluey Collection?
In the words of Bandit, "Gotta be done."
We may receive a portion of sales if you purchase a product through a link in this article.
You know how every little kid wants to wear clothing emblazoned with their favorite character on it and every parent is just looking for quality clothing that will last at least through one day of preschool and a few washes? Well, the powers that be have combined both of those desires to bring you the Hanna Andersson x Bluey collection and yes, it's for real life.
Hanna Andersson has almost a cult-like following — the brand was even able to start its own resell website because people covet the everlasting quality (and coziness) of Hanna jams so much — and so does Bluey. The Australian Blue Heeler pup and her family have taken the entire world by storm with their imaginative games and funny, relatable quips, and seeing them appear on Hanna Andersson clothes? It's pretty perfect.
The Hanna Andersson x Bluey collection will include pajamas, a graphic tee, joggers, a crewneck sweatshirt, and a play dress and leggings set. And like so many of Hanna Andersson's designs, the actual artwork on the clothing feels very classic and sweet. Inspired by the Bluey episode "Keepy-Uppy," the clothing line includes Bluey and her red balloon (along with Bingo on a few pieces), making the entire collection very gender-neutral and fun.
The Hanna Andersson x Bluey collab is available for a limited time, so grab your favorites now. This might be the only time you can get away with finding your kids' favorite characters on clothing you don't find overwhelming.