Oh The Noise, Noise, Noise, Noise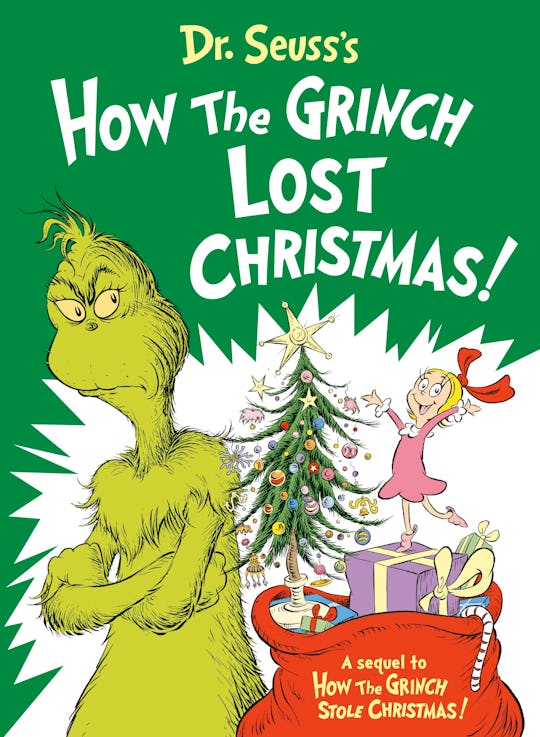 TM & copyright © by Dr. Seuss Enterprises, L.P. 2023. All rights reserved.
Dr. Seuss's How The Grinch Lost Christmas! Is A Sequel To The Beloved Original Grinch
Readers will get to see if the Grinch has really changed his mind about Christmas.
The Grinch is one of those classic Christmas characters that has become synonymous with Christmas grumpiness, despite the fact that the whole point of the book is that he learns what Christmas is really about and loses the grouch demeanor. But now, thanks to Dr. Seuss Enterprises and Random House Children's Books, we can get a real look at just how long the Grinch's thoughts on Christmas changed with the official sequel to Dr. Seuss's How the Grinch Stole Christmas! — Dr. Seuss's How the Grinch Lost Christmas!
Available for preorder now for $15.99, the new story — releasing on Sept. 5, 2023 — is set in Who-ville again, but readers will get to see just how the Grinch spent Christmas one year after the original story. The Grinch himself is hoping to prove to the Whos that his heart really has grown to love the holiday, so he comes up with a plan to win Who-ville's Christmas Crown by creating the best Christmas tree the town has ever seen. Things don't necessarily go according to plan, and as the Grinch's heart turns small and icy again, one tiny Who has to remind him, again, what Christmas is really about.
This new plot reminds me a lot of the Grinch movie starring Jim Carrey, where the Grinch tries to join in all the Christmas cheer and fun, only to struggle with some of the traditions and totally lose his cool. I mean, I relate. All it takes is one bad shopping experience during the holidays for me to turn into my own version of the Grinch, and I've been known to really lose my cool while untangling Christmas tree lights.
Whether Dr. Seuss's How the Grinch Lost Christmas! is inspired by the Jim Carrey movie or not, it is the first time that Dr. Seuss Enterprises has expanded the Grinch narrative, which is huge. The Grinch has been such a beloved Christmas character for so long, and it's really amazing to see another book written with all of his cranky personality quirks on display. I also love that it looks like the illustrations will be similar, and even the cover seems to match the original How the Grinch Stole Christmas! cover, so they really go together as a pair.
So did the Grinch really, truly learn the meaning of Christmas? Is he still annoyed by all of the Who singing? How is his enlarged heart? Here's to another trip to Who-ville and, hopefully, another Who roast beast, carved by the Grinch himself.