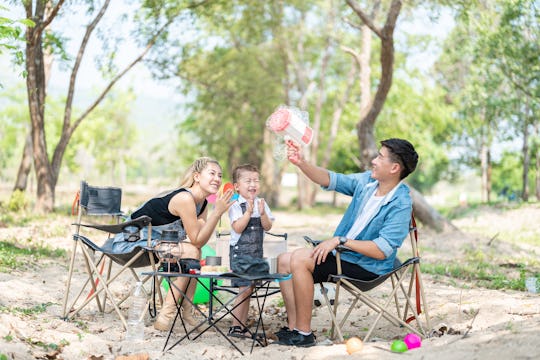 Shutterstock
24 Last-Minute Memorial Day Travel Ideas
Because it doesn't take much for summer magic.
Memorial Day weekend is always sort of the unofficial kickoff to summer (even if your kids are still in school) and it's the perfect way to get in a little extra family time. Whether you can't begin your three-day weekend until Saturday morning or you have an early Friday afternoon start, there are still plenty of last minute Memorial Day travel ideas to try with your family.
One of my favorite things about summer is how everything just feels like an adventure, especially last minute trip ideas. A day trip to the children's museum followed by an ice cream cone and the sprinkler when you get home? Adventure. Going to the library then the pool before eating pizza in front of a movie? Adventure. Finding a local hotel with a pool and ordering room service? Adventure.
And that's why Memorial Day weekend is so great. You don't have to go epic with your plans or look for some kind of ocean view hotel room to enjoy the start of summer. You just need to be willing to put in a little work for these last minute Memorial Day travel ideas and you and your family can make some serious summertime memories.
No matter what you plan or where you go, Memorial Day weekend is all about celebrating those who gave their all for our freedom. Their sacrifices are the reason you can plan a trip, and if you keep that in mind, literally everything sounds good.