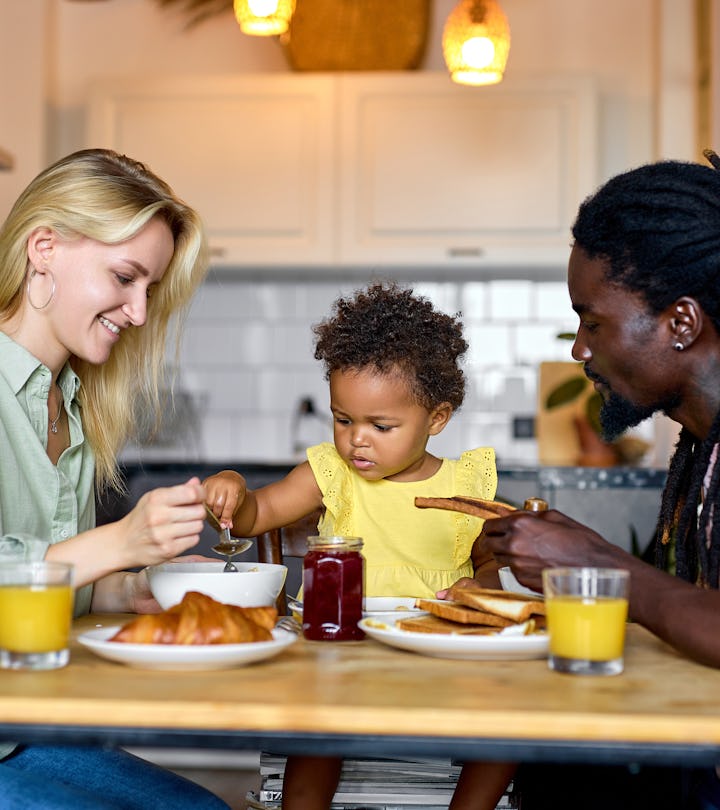 Shutterstock
22 Mother's Day Brunch Recipes
From sweet to savory, we've got you covered.
Some holidays just call for brunch plans and Mother's Day is one of those holidays. Fingers crossed you aren't having to make a whole brunch for yourself, but maybe you're hosting your own mom, or your extended family is having a collective Mother's Day celebration. Either way, you'll need some Mother's Day brunch recipes and, luckily, there are tons.
A good brunch is a mixture of savory foods and sweet foods, if you ask me. You want something hearty and filling — maybe an egg casserole or lots of bacon and sausage — but you also want to load the table up with things like coffee cake, pastries, cinnamon rolls, all of the baked goods. Of course, the best thing about brunch is that it's just a combination of breakfast and lunch in regards to time — you can literally make your Mother's Day brunch menu look like whatever you want. But if you need a starting point, these 22 Mother's Day brunch recipes are a great place to start.
Several of these dishes can be pre-made, which is super helpful if you'd like to actually relax on your Mother's Day, and a bunch just need warming up right before it's time to eat. Even better, some can just hang out at room temperature, and there are also a couple of drink recipes included so you can stay caffeinated and hydrated while you wait for your Mother's Day brunch to start. So get ready to celebrate a mama in your life or being one yourself — these Mother's Day brunch recipes are just what you need.
These Mother's Day brunch recipes cover all of the things you look for in a brunch dish. There are savory recipes, sweet recipes, some you can pull together quickly the morning of, and some you can prep the night before. Just pick your favorite Mother's Day brunch recipe and enjoy.