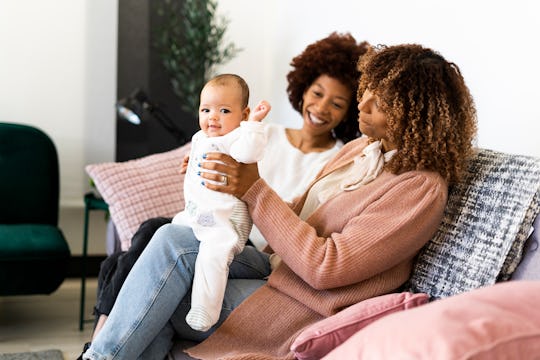 Westend61/Getty Images
21 Mother's Day Gifts For Your Sister Who Deserves It All
Because she's a great sister and mom.
If your sister is a parent, you've gotten some pretty amazing nieces and nephews out of the deal, and being an aunt or uncle is pretty much the best. Whether you and your sis are lucky enough to raise kids near each other or you rely on FaceTime for check-ins and you'll be wishing each other a happy Mother's Day virtually this year, one way to let her know how much she means to you is by giving her one of these thoughtful Mother's Day gifts for sisters (or sisters-in-law).
Maybe she's a new mom, still trying to get her sea legs in the overwhelming months after giving birth. In that case your sister may appreciate a CBD tincture, a luxe body oil, or even a smart water bottle to help her remember to get those eight 8-ounce glasses in a day (and even more if she's breastfeeding).
Maybe she's an old pro at the motherhood game and what she'll really love is a sentimental piece of art commemorating her kids' birthdays, or on the other hand, a trio of clean wines. Whether she's your sister in the sense that you share parents, or she's a friend who feels like family, these Mother's Day gifts for sisters are thoughtful, functional, and a little decadent, because she may not treat herself, but you can.
We only include products that have been independently selected by Romper's editorial team. However, we may receive a portion of sales if you purchase a product through a link in this article.
Whether you go with a big ticket item or get her something sweet and small, you can't go wrong with these Mother's Day gifts for your sister or sister-in-law (or those friends who feel like sisters).
This article was originally published on