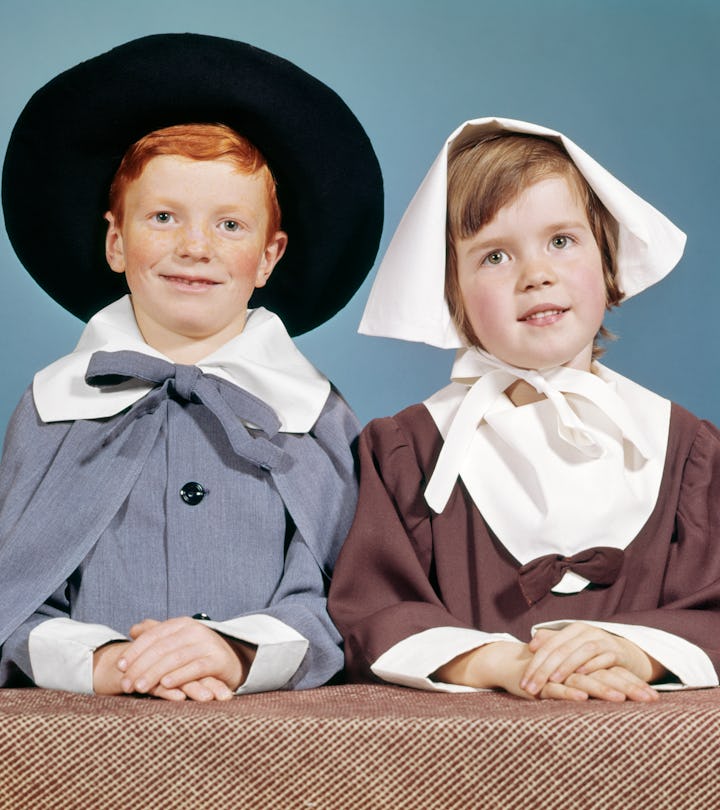 H. Armstrong Roberts/ClassicStock/Archive Photos/Getty Images
These Vintage Thanksgiving Photos Will Give You All The Feels
And will also make you want to pose with a turkey.
Thanksgiving is probably my favorite holiday. My heart immediately seized when I typed that because Christmas! Halloween! Easter! but hear me out: Thanksgiving is full of all the traditions I love. The gravy boats shaped like turkeys and the sparkly pumpkin centerpieces and that giant roast turkey — but you know that when Thanksgiving is over, another holiday is coming, and it's like the middle anticipatory bite of a really good sandwich. There is still more to come, but this is the sweet, spot, and these vintage Thanksgiving photos prove that this feeling has always been there.
From suits at the dinner table on tiny little children to mothers posing with their beautiful roast turkeys, these vintage photos, ranging from the 1950s to current day, just exude family and gathering and good, warm feelings. At our own family Thanksgivings, I make sure there are tons of photos taken so one day — when they're considered vintage — my girls can pull them out and talk about how excited I look to be serving stuffing and cranberry sauce or how our kitchen looks so different than it did then. There is just something homey and cozy about these vintage Thanksgiving photos, and I'm thrilled to pull them together in the ultimate walk down memory lane.