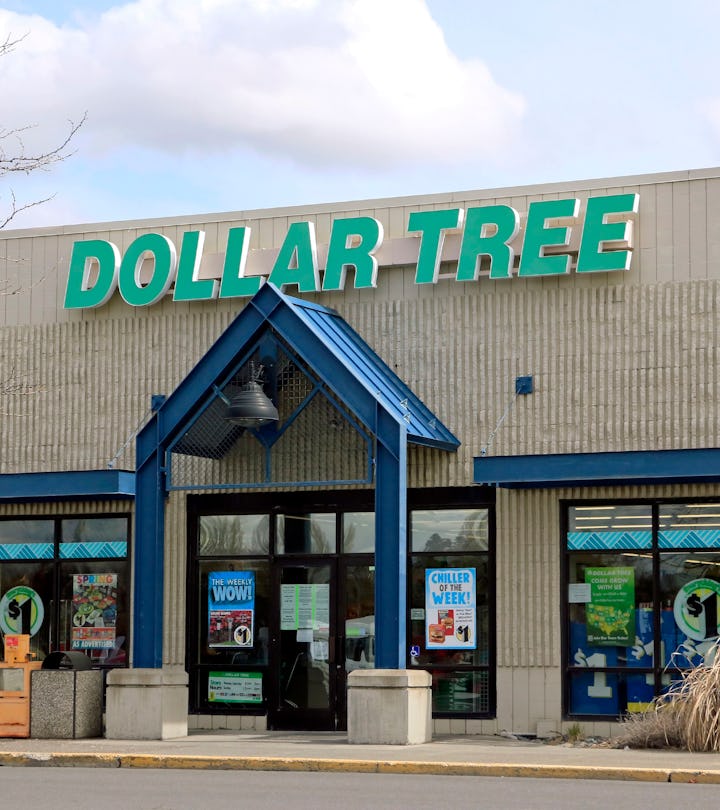 Education Images/Universal Images Group/Getty Images
When Does Dollar Tree Stock Their Halloween Decor?
You'll have a shockingly good time shopping the $1 Halloween inventory, which is already available online.
If Halloween is one of your favorite holidays and you're ready to re-up on all the inexpensive trinkets and decorations you can get at Dollar Tree, you won't have to wait too long. Knowing when Dollar Tree puts out their Halloween stuff in 2022 will give you a head start on catching the ideal scary decorations when the shelves are fully stocked, instead of having to pick over scraps. And if you want to avoid that altogether, there are many items you can get online.
Here's the great thing about Dollar Tree (other than the fact that $20 will go a long way), if you don't see the spooky wreath you want, or can't find that Halloween costume you have your heart set on, you can pull together a few random items and DIY a masterpiece perfect to decorate your front porch with or to wear for trick-or-treating.
Keep in mind that some items are $1.25 now, just so there are no surprises at checkout. Here's what you need to know about when Dollar Tree puts out Halloween stuff in 2022.
When does Dollar Tree put out Halloween stuff in-store?
It may vary slightly depending on the location (since there are Dollar Tree stores throughout 48 states), but you can expect to see Halloween crafts in stock by the end of July.
"We're putting them out on July 28th," a Dollar Tree team member says.
Crafts include Halloween-themed square ribbons, plastic containers, crafter stickers, icon ornaments that your children can paint and hang around the house, and so much more.
As for decorations, store associates say you can expect them to be on shelves in August.
Dollar Tree is a popular go-to if you're living that DIY life, like making your own costumes. You'd be amazed at what you can do with an orange and black pool noodle and some black mesh.
Can you buy Dollar Tree Halloween inventory online?
Yes! And you don't have to wait for their in-store stock to be available.
On their website, you can easily find your way to the Halloween section and shop to your heart's content. Go under the tab "Holidays, Seasons and Celebrations." Then click on "Halloween Shop," to discover pumpkins you can paint to accessorize your front porch with, crystal ball candlesticks for the coffee table, and even a skeleton garland for your mantle that you can spruce up with some webbing.
You can do it all without breaking the bank, which is always a win. Just keep in mind that when shopping online, you have to buy many items in bulk. So a glow-in-the-dark skeleton (pictured below), might cost $1.25 in-store, but online you'll have to order a minimum of 36 pieces, which will cost you $45.
We only include products that have been independently selected by Romper's editorial team. However, we may receive a portion of sales if you purchase a product through a link in this article.
If you are not one to tone it down for Halloween, Dollar Tree has plenty of themed products you can use to spook up your space. Go all out for the season and get all the things.
This article was originally published on