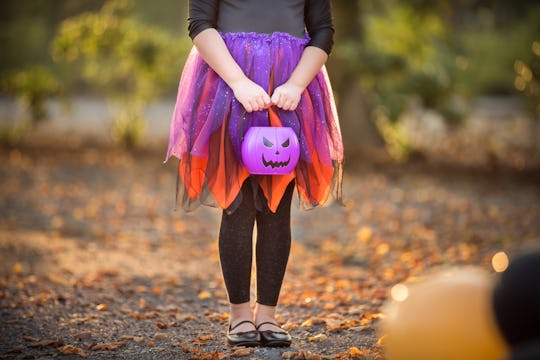 Natalia Serdyuk / EyeEm/EyeEm/Getty Images
Now Is The Perfect Time For These Cute Witch Coloring Pages
Broomsticks, potions, and black cats, oh my!
Sure, you can paint a pumpkin, or color in a black cat, but if there is one person who symbolizes all that is scary on Halloween, it's a witch. Maybe it's the snaggle tooth that sticks straight up out of their mouths, or those crazy long chins and noses (or ack, the garish green face). And because they're such a departure from how kids look every day, it can be so much fun to dress up as one for Halloween. That's what makes these witch coloring pages so frighteningly fun to color in.
But let's be honest here for a minute: if witches were accurately portrayed in coloring pages, there wouldn't be a whole heck of a lot to color in, because…ahem, they were mostly naked. That's right, skip the pointy shoes, the black dress — even the cone-shaped hat, because witches walked around, made their potions, and even rode their broomsticks as naked as the day they were born, according to In Style. That might be a little too TMI for your preschooler, though, so pick the pages where the witch is wearing some clothes, and dole out that info when it's age-appropriate.
In the meantime, though, your child will have a witchy good time with these witch coloring pages in preparation for Halloween (and woot, they're all free, too).
They're green, they're spooky, but these witch coloring pages can make for a fun art project prior to Halloween. You can also print out a bunch as an activity during a Halloween party, or just something to color in on the big day.