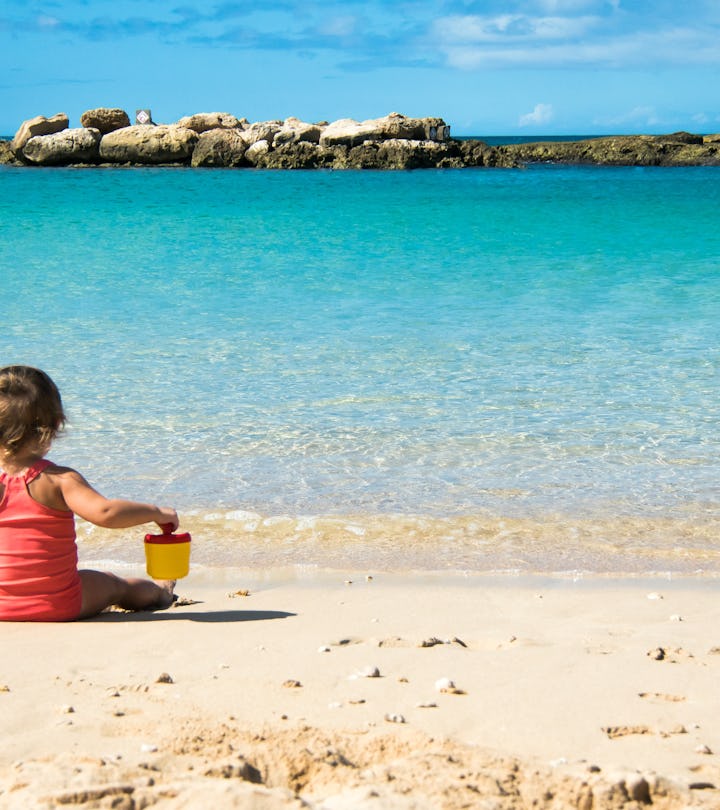 Amanda Billhartz / EyeEm/EyeEm/Getty Images
These Hawaiian Baby Girl Names Are As Lovely As The Islands
Maybe you visited there once and fell in love with the lush landscape and bright sun. Or maybe you have a Tutu Wahine or Tutu Kane who you love very much and want to honor by bestowing their name upon your baby. No matter the reason, baby names that are inspired by the Aloha State all have one thing in common: They're melodic, meaningful, and oh so beautiful. So if you're expecting a girl, these Hawaiian girl names are popular on the mainland — and everywhere else.
If Hawaii or Hawaiian culture is your inspiration for a baby name, you actually have lots of options to choose from. Why? Well, quite a few Hawaiian baby names are gender-neutral traditionally. Fitting for both a boy or girl, Hawaiian names have only in recent times seen a shift toward gender-specific baby name usage. As for who got to choose the name of a newborn baby in Hawaiian culture, that honor went to the elders, a close family member, or the parents themselves. Names could be picked via a vision, an ancestor, or even based on a baby's personality.
Get ready for some big-time fun as you take a virtual trip to the Big Island with these Hawaiian baby girl names.
Although all baby girl names can be beautiful, there's something extra special about Hawaiian baby girl names. Maybe it's the connection to such a rich culture, or the deep ties to the earth itself, and that's why Hawaiian names should make it onto your baby-naming list.
This article was originally published on