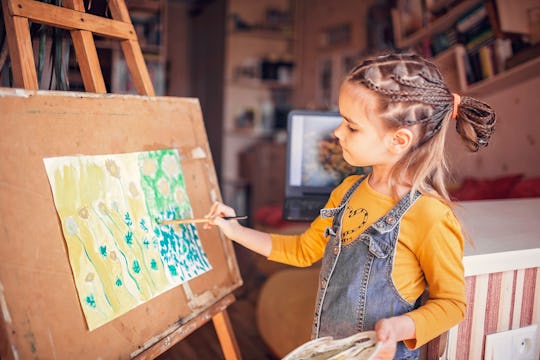 Mariia Symchych-Navrotska / EyeEm/EyeEm/Getty Images
21 Rainy Day Summer Activities
Here's how to be prepared when the clouds roll in.
Summer days aren't all filled with sunshine. And when bad weather prevents us from hitting the parks, beaches, or pools to tire the kids out like any old regular day, what rainy day summer activities can we think up — that do not require much advance planning — to keep them entertained?
During the summer months of June, July, and August, rainfall can reach more than 7 inches in some states. If you live in an area that experiences frequent rainstorms or even has a hurricane season like Florida, you definitely have to stock up on ideas (and products) to stay prepared for when the thunder starts. These days being stuck inside does not have to be boring. Rainy days can be just as enjoyable as the sunniest day outside, and keep in mind that indoors doesn't mean you have to stay inside your home. There are plenty of businesses with indoor activities that cater to making sure that kids have fun despite the weather.
If you're up for it, you can tap into your creative side for the perfect DIY experience with your kiddos. But don't wrack your brain too hard. My list offers plenty of ideas for rainy day summer activities that provide an equally fun substitute to park swings or splash pads.
Don't panic the next time the clouds roll in. There's always the chance you'll get lucky and your kids will be invited elsewhere for playdates. (And don't forget to greet that mom with a huge cup of coffee or a bottle of wine and mean it when you promise to return the favor!) But if not, keep this list bookmarked so you can refer to it each time raindrops keep fallin' on your head.