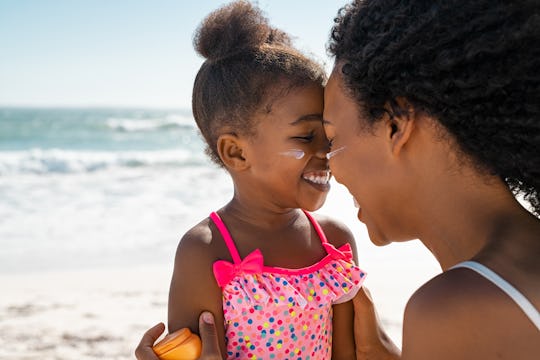 Shutterstock
30 Girl Names Starting With "A" That You'll Adore
Some of these are so loved they've stayed popular for decades.
When the moment comes to look into your baby girl's eyes for the first time, what will you call her? Choosing a baby girl name can be exciting but also nerve-wracking. You probably have strong feelings of wanting to get this right — there's so much in a name — and a jumping off point like working with girl names that start with "A" can help you find something that's full of intrigue and beauty.
You'll find that these girl names starting with "A" range from simple and endearing, like Amy, to captivating and mysterious, like Aiko. And interestingly enough, a handful of these "A" names have stayed relevant and popular no matter how others have trended in and out. "A" is also a pretty popular letter, so you can find baby girl names that start with "A" for almost every theme and meaning, like nature, strength, wisdom, and love.
These girl names may all start with "A," but each carries its own distinct character and charm. So if you have more than one daughter you want to give a name that starts with "A," you can rest assured that each will have their own unique meaning. Bonus: They'll always be at the front of the alphabet.
This may be the beginning of creating your own family trend of giving all your babies "A" names. This list gives you some of the best ones to choose from.