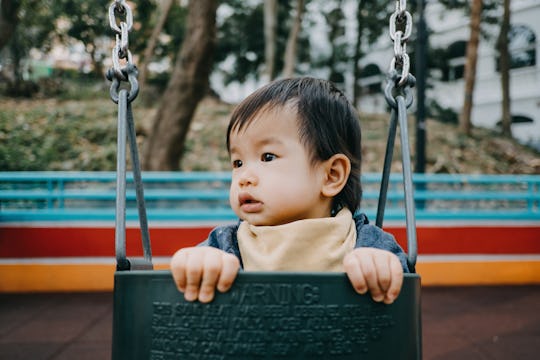 d3sign/Moment/Getty Images
If You Like Archie, These Baby Names Have A Similar Feel
Because sometimes might want something just a little different.
When Meghan Markle and Prince Harry chose to name their son Archie in 2019, it didn't surprise me. The name's simplicity and uniqueness match their little family so well and as usual, the couple stepped outside of the box of what was traditional and expected. They went with what they loved and what felt right, and there are other baby names like Archie that are just as timeless.
Archie is a version of the German name Archibald and means "archer or truly bold." In the 1950s, Archie was ranked just under the 300th pick for baby boy names in the U.S., and sunk to the 900s over the years. In 2019, the name (and other baby names like Archie) grew in popularity — we'll just call it a royal influence.
When I chose names for my kids, I considered three things: What is the meaning? Will it fit them when they are an adult as well as a baby? Would there possibly be six other kids in their classroom with the same name? Personally, I wasn't going for what was popular. This is a big decision, and like Meghan and Harry, you shouldn't feel pressured to pass down a family name you don't really like anyway. Baby names like Archie sound classic even if they're not family names.
This list is a good reminder of names to consider for your baby that stand out from the sea of overused names, and they have a cool meaning to back them. So, whether your choice is on the popular list or not, if you're connected to it, that's the one.
If you like the straighforward, good-natured kind of vibe that Archie has, you'll definitely find a name on this list that's just similar enough.
This article was originally published on