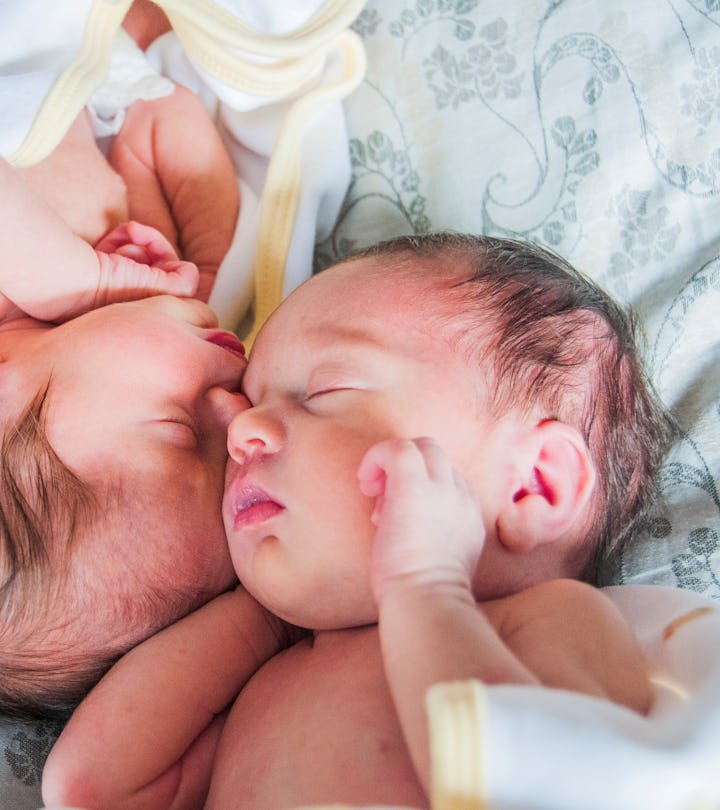 Susan Barr/Photodisc/Getty Images
The 60 Best Baby Names For Twins
Seeing double? These names are perfect pairs for families with twins.
Naming one child is hard enough, but when you're expecting two babies, the name game gets even trickier. Whether you're looking for baby names for two boys, two girls, a boy and a girl, or want to keep your baby names gender-neutral, this list of the best baby names for twins has you covered.
The search for twin baby names can come with a lot of questions: Do the names have to match? Should they have the same first letter or sound similar? Are name pairings with a different number of syllables allowed? Well, the short answer is that anything goes when you're naming a baby. Literally anything. (Remember the baby name Elon Musk and Grimes picked?) Having twins doesn't change the rules, or lack thereof. Whichever two names you like will work out just fine for your brand new bundles of joy.
Even though it's absolutely not necessary to follow any particular guidelines when picking out baby names for twins, some people do find it helpful to pair names together based on something — sound, meaning, origin, etc. If you need a bit of inspiration when it comes to choosing baby names for twins, this list is filled with plenty of options to help you find two names that vibe well.
This article was originally published on