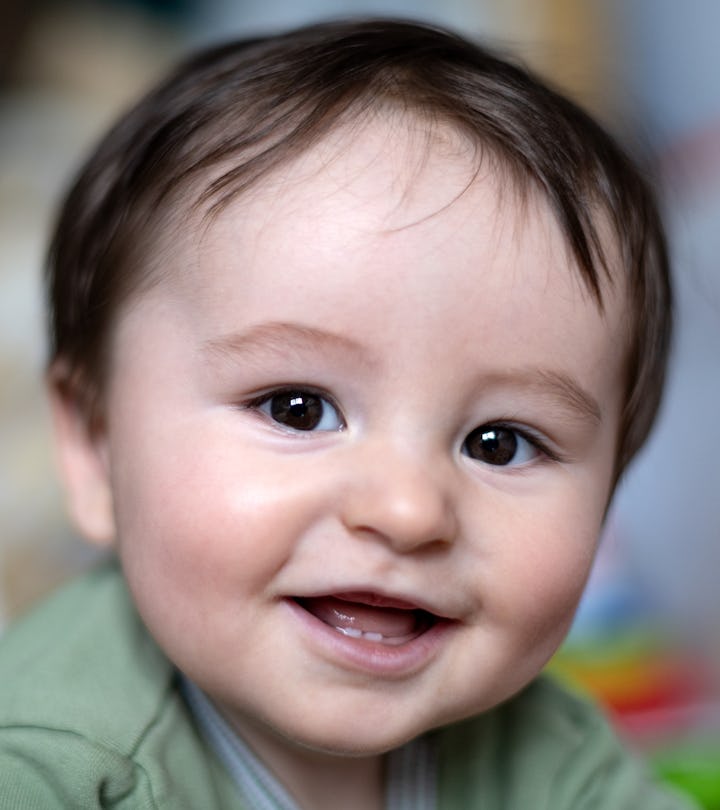 Jon Vallejo/Moment/Getty Images
31 Cool & Classic Boy Names That Start With "C"
They're cute and cheerful, just like your little man is sure to be.
If you thought that nine months was enough time to think of a name for your baby, think again. With so much importance placed on a name, it's easy to understand why some parents-to-be choke under the pressure of having to bestow a name upon their baby that they've yet to meet. If you're feeling lost, a good place to start is by looking for a specific letter of the alphabet to name your baby with, such as C. As this lengthy list of boy names that start with "C" shows, they can be classic, cute, and oh-so-charming.
What you'll need to determine first, though, is how you want your "C" baby name to sound. Remember, "C" can have a hard sound, like the letter "K", or it can sound soft, like an "S". So when you're deciding on boy names that start with "C", you can either have a hard-sounding "C", as in the name Connor, or a soft-sounding "C", like in the name Cedric. If you're wondering why that is, the letter C is hard before the vowels a, o, and u, while it takes on a softer tone before other vowels.
Ready to start making that baby name list? Start here.
Whatever "C" names end up on your baby names list, you're sure to find the perfect name for your little guy. It just takes time — and a lot of searching – but you'll get there.