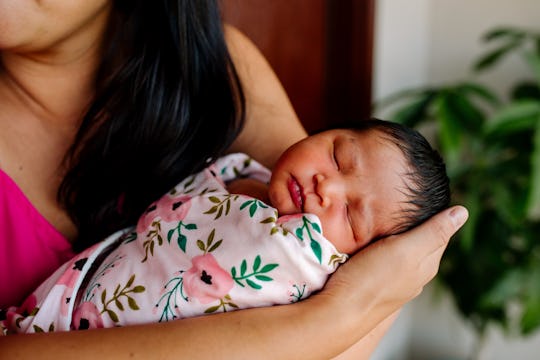 Cavan Images/Cavan/Getty Images
24 Baby Names Like Isla If You Want Something Different
Isla is classic and feminine, and these alternatives give off the same vibe.
Choosing the perfect baby name is exactly as hard as you'd think it would be. If you want something that feels unique and special, then the name Isla might be high on your list. Maybe you've loved the name forever, but someone close to you just used it for their child and you don't want to feel like you're "copying" them (you shouldn't feel like you are, but I get it). Or maybe you've always had your heart set on Isla, but your partner just isn't into it. In that case, choosing a different name like Isla that works for both of you is important.
If you want to choose a name that very few other little ones are going to share, then Isla might not be it. While it sounds old-fashioned, Isla has been getting more and more trendy — in 2019, Nameberry had it as the top girl's name for the year. It's a popular choice in the United States, but it's also very popular in the United Kingdom. Some of the other names like Isla on this list might feel a bit more original.
Isla Name Meaning
Feminine and simple, Isla is of Scottish and Spanish origin, and means "island" in Spanish. On the Scottish side, Isla is derived from "Islay," the name of an island in Scotland. But if you love the name and can't exactly use it, don't worry: There are other similar baby names if you like Isla that are just as beautiful. Here are some great options that can take Isla's place for your little one.
Whether it's Celia, Eisley, or Iris, you can't go wrong with one of these delicate and lovely baby names. No matter what name you choose, your daughter is bound to inhabit it with strength and personality.
This article was originally published on