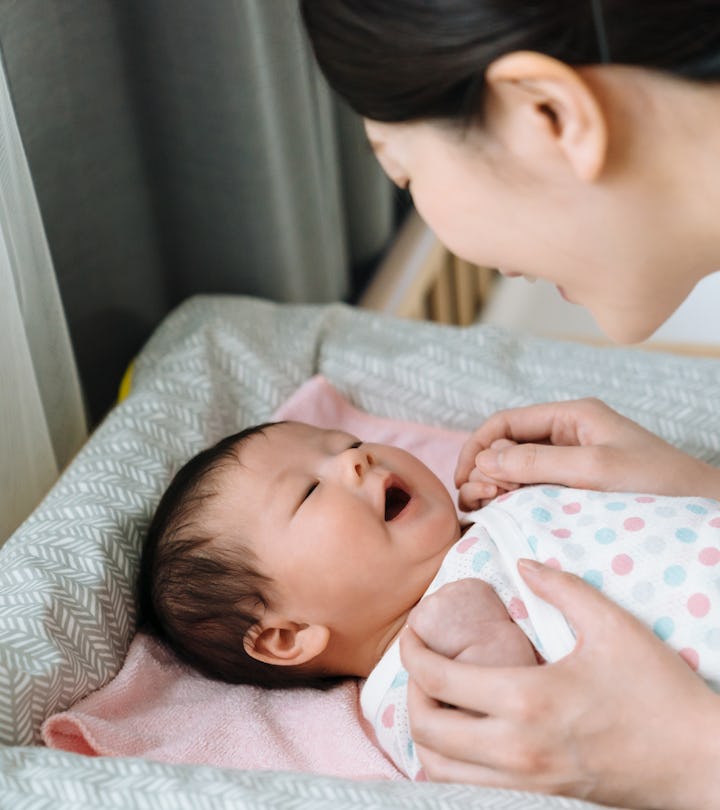 Shutterstock
25 Baby Girl Names That Begin With "D"
Dramatic and delightful, these baby names are worth a look.
Most moms can remember the moment they first found out they were going to be raising a baby girl. Whether on the exam table or in the delivery room, it's a core memory. Suddenly, you're tasked with choosing a name for your sweet new addition. How exactly are parents supposed to narrow down the seemingly endless choices of baby girl names out there? Should you choose one with a cute nickname, or name her after your favorite literary character? One way to narrow your search is to choose names that begin with a particular letter of the alphabet – for example, baby girl names that start with "D".
Perhaps you like the alliteration of a "D" girl name with what will be your baby's middle or last name. Maybe your grandmother's name began with "D", and you want to honor her without naming your baby Dolores. Maybe you were set on a boy name that began with "D", before finding out you were actually having a girl. Whatever the reason, there are simply so many baby girl names that begin with "D" that are entirely too perfect to not have a spot on your 'maybe' list.
Not too sure whether your baby girl is more a Daphne or Dahlia? Read on to find out the meaning behind these baby girl names that start with "D".
Don't let the monumental decision of choosing a name overwhelm you. While there's so many choices, you'll know when you hear the perfect name. If you decide on a name that begins with "D" for your baby girl, any of these strong, powerful, and sweet monikers will make a great choice.