Consider Punkin As A Baby Name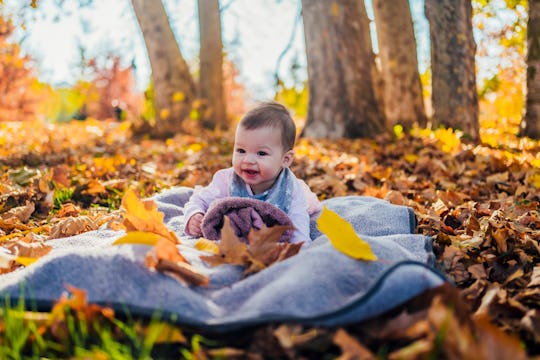 LordHenriVoton/E+/Getty Images
23 Fall Baby Names For Your Little Pumpkin
Swirling leaves and gourds and perfect babies named Otto and Lucy, yes please.
Is there anything better than a baby in fall? I've had babies in three seasons, and fall might have been my favorite for the sheer perfection of a newborn wearing a pumpkin hat. Whether your baby is born in the months of autumn or you just love fall, having a list of fall baby names is a must for your own little one.
Fall just brings so much with it. The promise of hunkering down and slowing down, holidays, gathering with friends and family, Pumpkin Spice Lattes — there's just a lot to appreciate about the season. And those vibes can be brought to life with your own little fall baby name for your sweet guy or girl. Your baby doesn't have to be born in September, October, or November to appreciate these names, but if you do have a fall baby, consider this your official name list.
We've got names inspired by the colors of fall, by poets who wrote about fall, even names inspired by everyone's favorite fall holiday — Oktoberfest. (Harry Burns also appears, just saying.) There's a little bit of everything, and no matter what you love best about fall, these fall baby names are sure to bring it to life.
There is something special about an autumn baby, and these fall baby names prove it. Gather up all the red and gold leaves you can and celebrate choosing your favorite one.