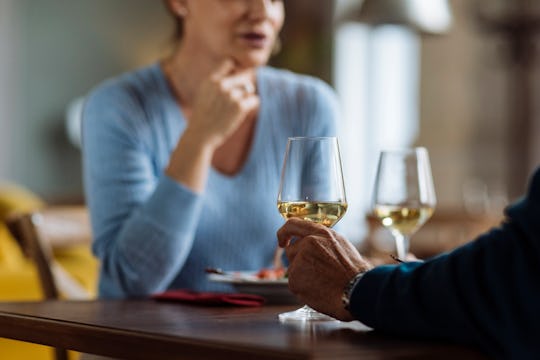 mihailomilovanovic/E+/Getty Images
If You're Trying To Get Pregnant, You Might Want To Rethink These Foods
Staying away from these foods can help you conceive.
Beyond being totally tasty, food can do so much for your health. It can give you the necessary fuel to power through your days, and it can help improve your mood and overall mental outlook. Even more impressive is that eating the right foods can even prime your body for pregnancy. But on the flip side, there are also foods to avoid when trying to get pregnant. If you're looking to see a positive test in your future, here are the foods that can potentially affect your fertility.
Unfortunately, there is no one food that is going to guarantee that you'll get knocked up. What it really comes down to is having a healthy diet from the start, so that when you do become pregnant, it's already an established lifestyle. "There is no magic pill or solution, but eating right can go a long way in helping your body prepare for pregnancy," Kara Hoerr, RDN, a registered dietitian nutritionist tells Romper. "Eating a well-balanced diet, which consists of whole grains, plenty of fruits and vegetables, and lean protein, while limiting alcohol, added sugar, and overly processed foods, isn't the most glamorous approach but is one of the healthiest ways to take care of yourself prior to — and after — getting pregnant."
So from sugar and soda to alcohol and caffeine, here's the foods that you should avoid eating prior to pregnancy.
Your diet is pretty powerful, since it can affect everything from how healthy you are to your chances of a quick conception. Although no one food is entirely good or bad for you, making small lifestyle changes (including eating well) can put you on a path towards a healthy (and happy) pregnancy.
Studies cited:
Chavarro, J., Rich-Edwards, J., Willett, W. "A prospective study of dairy foods intake and anovulatory infertility" 2007.
Hatch, E., Wise, L., Mikkelsen, E., Christensen, T., Riis, A., Sorensen, H., Rothman, K. "Caffeinated beverage and soda consumption and time to pregnancy" 2012.
Experts:
Kara Hoerr, RDN, a registered dietitian nutritionist
Mary Wirtz, MS, RDN, CSSD, a registered dietitian nutritionist
Sarah Rueven, RD, MS, CDN, a registered dietitian and founder of Rooted Wellness
Brittany Lubeck, MS, RD, a registered dietitian