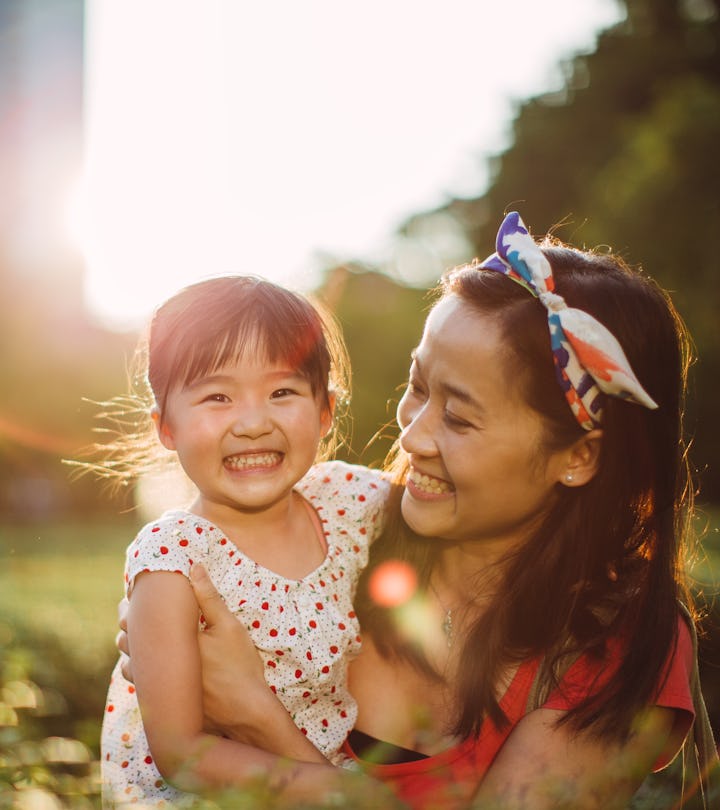 Images By Tang Ming Tung/Stone/Getty Images
31 Creative & Classic Girl Names That Start With "C"
They're all cute, like your little baby girl is going to be.
You've got everything ready for the arrival of your baby. You've got enough onesies, swaddles, and newborn diapers to get you through the first few weeks of Baby's life. You've even managed to maneuver your little one's car seat into position in your vehicle (rear-facing, of course) and have the crib decked out for your little darling. But what you don't have, though, is a baby name for your little nugget. If you're wracking your brain trying to come up with names (and you're partial to those with a certain letter), then these girl names that start with "C" might completely captivate you.
But coming up with girl names that start with "C" can be challenging. Do you want a soft "C" sound that mimics the letter "S" or a hard "C" sound that sounds like a "K"? Luckily, you won't be locked into one type of name, since girl names that start with "C" range from classic (think Charlotte or Cordelia) to gender-neutral (Charlie, Cai, or Campbell) to downright adorable (Claire, Callie, and Cora). Once you've decided on the letter, then it's as simple as figuring out what style you want your child's name to have, and picking out a name that you'll love as much as your little one. And these 31 "C" names for baby girls is a good place to start.
Picking out a name for your newborn can be overwhelming, since there are so many options. But once you've settled on the letter "C", you can start looking at names that will represent your calm and charming little cutie.