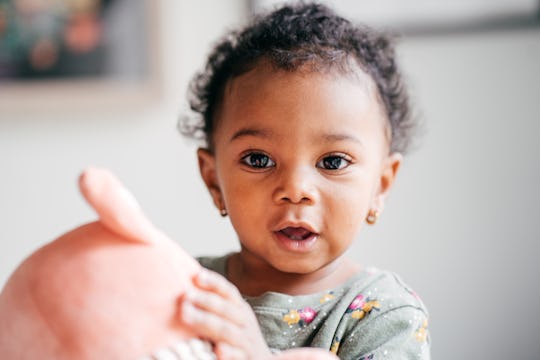 kate_sept2004/E+/Getty Images
If You Like The Letter "E," You'll Love These Girl Names
Esther, Eloise, Elizabeth, anyone?
As you're preparing for baby's arrival, you start to begin a mental list of all the things you've done. Car seat? Check. Dozens and dozens of diapers? Check. But when it comes to naming your newborn, that to-do might fall far down on your list. At some point, though, you're going to need to pick out a name for your pretty little lady, and there's no better place to start than with girl names that start with "E".
Why? Well, the letter "E" in of itself is cute. No matter what you name your baby, "E" alone is a sweet nickname. (Trust me, as a momma to an Elizabeth, "E" is a cute way to call your kid.) Many baby girl names that start with "E" are a throwback, (think Eloise or Eleanor), and those old lady names are definitely making a comeback. And then there are other girl names that start with "E" that were once gender-specific but now have become gender-neutral, like Elliott or Emerson. See all the possibilities that come with baby girl names that start with "E"? They're endless! Of course, you might be looking for an "E" name to honor a relative, or just because it's an easy name to say.
So if you're still looking for some baby name inspo, consider some of these names. Because as far as baby girl names that start with "E" go, they're kind of everything.
If you've decided that "E" is going to be your little one's first initial, you're sure to find a name on this list that fits. Whether you're looking for unique or classic or trendy, there's an "E" name that's perfect for your baby.
This article was originally published on