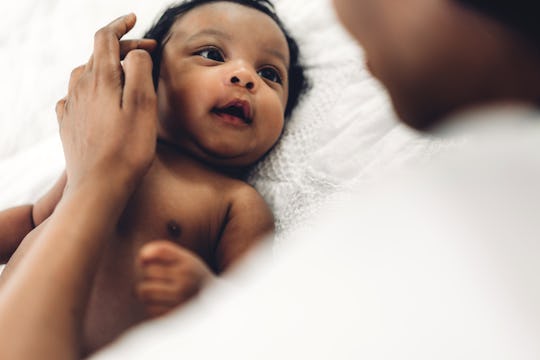 Shutterstock
Girl Names That Start With "R" For Your Little Rebel
There are some unique choices here, too.
Rita Ora and Rosaria Dawson are two celebrities whose careers not only double with acting and singing, but they also share another similarity — they both have girl names that start with "R." These powerhouses who shine in their own right are just the beginning of why you should consider choosing an "R" name for your baby girl.
It's not a major revelation for me to say that picking the perfect name for your baby can be taxing emotionally. But that's when it helps to pull from resources like narrowing it down to a letter group, and many of the girl names that start with "R" have the rebel spark and fascination you've been looking for.
When Beyoncé announced her twin daughter's name, Rumi, fans leaned in with intrigue to learn the story behind her selection and the meaning of the name itself. In case you're wondering, the Carters named her after their favorite poet, Jalal ad-Din Muhammad Rumi. It felt big and important to them, and that's really all you need in choosing a name for your baby.
Finding a girl name that starts with "R" that's meaningful for you and your family, and one your baby will carry with pride as they impact everyone around them, starts now. The search is on, and this list of "R" girl names is a great place to start.
Grab a few of these "R" names and patch them into your daily life by saying them when you're referring to your baby. Hopefully, one of them feels too good to pass up.