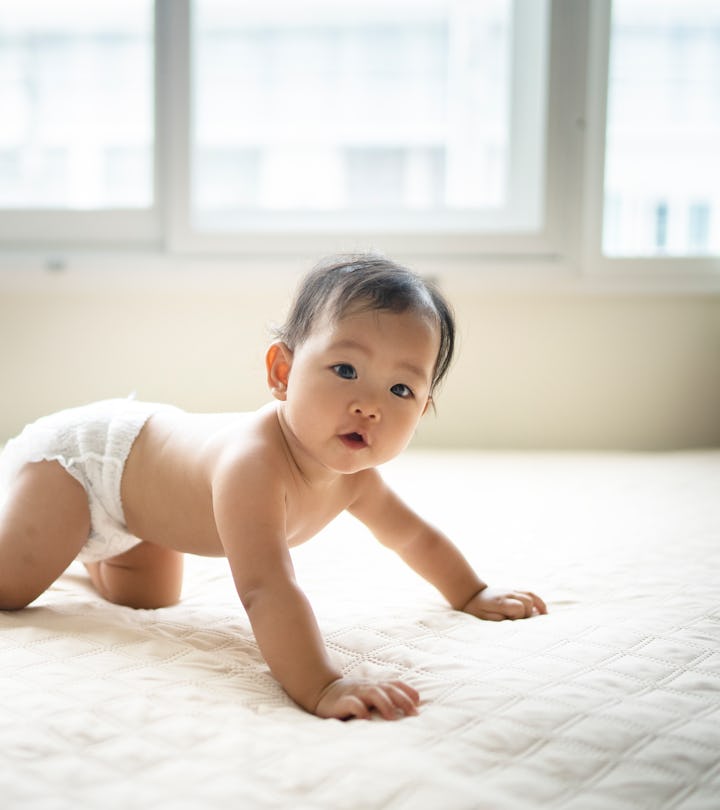 skaman306/Moment/Getty Images
You'll Just Love These Baby Names That Start With The Letter J
There's something about the letter J that's just right.
Some people know the precise name they'll bestow on their baby as soon as they see two pink lines appear on a pregnancy test. And then, there are those who can't come up with a name to save their life. But even if you might not know the exact name that you'd like to give your baby, you might have fallen in love with a letter. And if you're thinking about the 10th letter of the alphabet, these J baby names are almost too joyful.
Of all the letters in the alphabet, J is one of those that is pretty uncommon. In fact, the letter J (along with Q and Z) appear the least frequently in words, per to Grammarly. If there's such a shortage of J words, you might think that there would be an equal scarcity of J baby names, too — but you'd be wrong. There are so, so many baby names that start with J for both boys and girls. You can go with tried and true classics like John or James, or go a bit more modern with Jaden or Javeon.
So if you're jonesing for a J baby name, or just want to get a jumpstart on the whole baby-naming process, try out any of these J baby names that are just right.
If you're looking to carry on a J name for a family member or loved one, or just love the sound of J, these J baby names can help you pick out the perfect name for your joyous, jubilant, and jolly J-named baby.
This article was originally published on