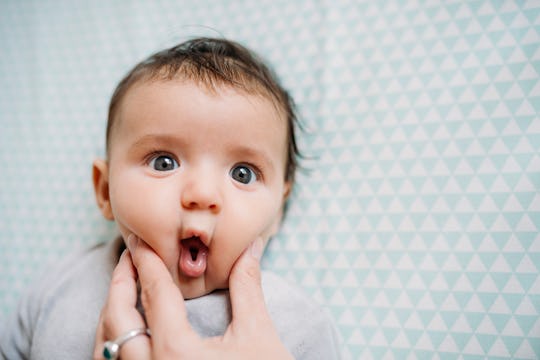 Westend61/Westend61/Getty Images
18 Notable Norse Baby Names
Powerful options for your little peanut.
Inspiration for your baby's name can come from anywhere — a commercial, a convo with a friend, even a civilization that is centuries old. If you're into history, you might want to give your child a name that truly signifies something great. And you don't have to swing a hammer too far (ha) to hit upon Norse references in modern day living. If you love Loki, The Lord of the Rings, or even a beloved childhood author, you might want to consider Norse baby names for your tiny but mighty newborn.
But what exactly is in a Norse name? Well, what you might discover when researching Norse baby names is that almost each and every one of them symbolizes inner strength in some fashion. Their ties to names that represent power and prestige are perhaps deeply rooted to the culture itself. Here's a brief history lesson: The Norsemen (shortened to Norse) were a group of people who settled in Scandinavia (modern-day Denmark, Norway, and Sweden) during the Viking Age who spoke Old Norse. They're commonly confused with Vikings, but not all Norsemen were Vikings, as the latter were the ones who sailed the seas to trade, explore, and perform a whole lot of plundering.
If you want a Norse baby name for your newborn, you can find a number of names that are steeped in ancient history, powerful, and just might be perfect for your little one.
Norse baby names are a lot more common — and cool — than you might think. And when you're gazing at your baby and marveling at how awesome they are, a Norse name might be the perfect way to symbolize the strength, stamina (and happiness) that you hope they have for their entire lives.