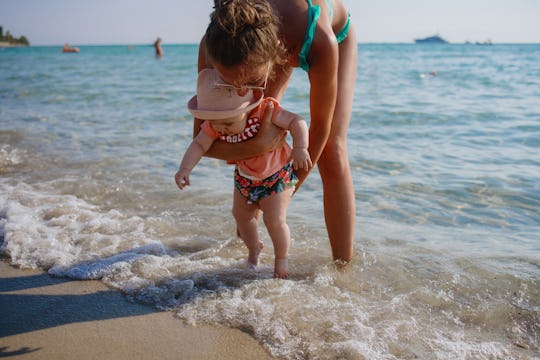 Anchiy/E+/Getty Images
32 Lovely Ocean-Inspired Names For Your Baby Girl
These aquatically-inspired names are so beautiful.
When you have a baby, it feels like every cliché has come true. Your love for your little one is as high as the sky, and as deep as the ocean. Wait... ocean. Hmm. Ocean is kind of a cool name, and it's definitely different from all the other girls' names out there. So if you're feeling aquatically inspired, these 20 ocean names for girls might make you feel like every day is a day at the beach.
On the surface, Ocean is a beautiful baby name. But when you do a deeper dive, the name Ocean holds so much significance. Your baby has lived in water (well, amniotic fluid) for nine months, so the name ocean honors their origin. The ocean holds so much mystery and life, and you're just starting out on your own journey of discovery as well, learning something about your newborn each and every day. And when you combine all of that beautiful imagery of the ocean, it makes the idea of giving your baby a water-inspired name so magical.
If you love the name Ocean (or something that symbolizes it), get ready to swim through this list of 20 ocean names for girls that are bold and beautiful.
If you're looking for baby girl names that are ocean-inspired, these names can make a big splash!
This article was originally published on