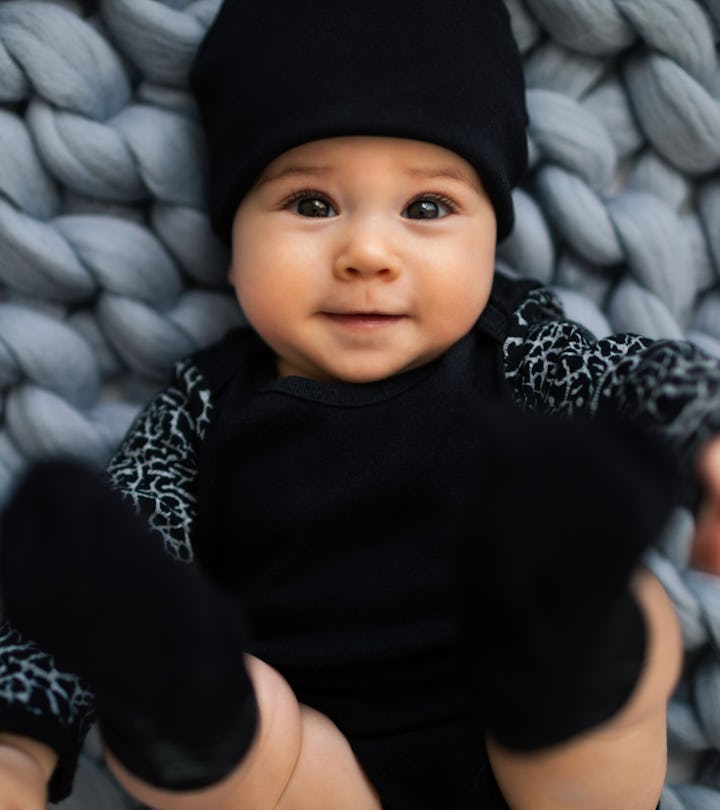 Anastasiia Krivenok/Moment/Getty Images
47 Sagittarius Boy Names For Your Fire Sign Baby
These names have perfect aim, just like your little archer.
Some people have their baby names picked out as soon as they see a positive pregnancy test. Other parents-to-be just wing it in the delivery once they've given birth to their babies. And then, there's the rest of us, who struggle to think of a name (any name) that your child will carry with them for the rest of their lives. So if you're counting down the weeks (or, ack, the days) until you deliver during the winter, these 47 Sagittarius boy names can work for your fire sign baby.
Don't let anyone tell you differently: Baby-naming is hard work. But if you're into astrology and believe that the signs are indeed representative of our personalities, then it's not a bad idea to cast a skyward glance and see what the stars inspire you to call your baby. And Sagittarius, which runs from November 22-December 21, is a stellar sign if ever there were one. It's surprisingly, a fire sign, along with Leo and Aries, but ironically enough, it's also a stable sign as well. The bountiful and benevolent Jupiter is the ruling planet for Sagittarius, making it a loving, happy, go-lucky sign. Adventurous and good-hearted, Sag is a glass half-full kind of people. They're also very independent, so expect to hear a lot of "I do it!" in the future, too. It's symbol: the archer, a centaur that is half-human, half horse.
So take aim at these Sagittarius boy names for your fun-lovin' fella.
There are so many things to inspire you when coming up with names for your Sagittarius baby. From their love of life, to their honest nature, to their affinity for all things equestrian, the options are endless.
This article was originally published on