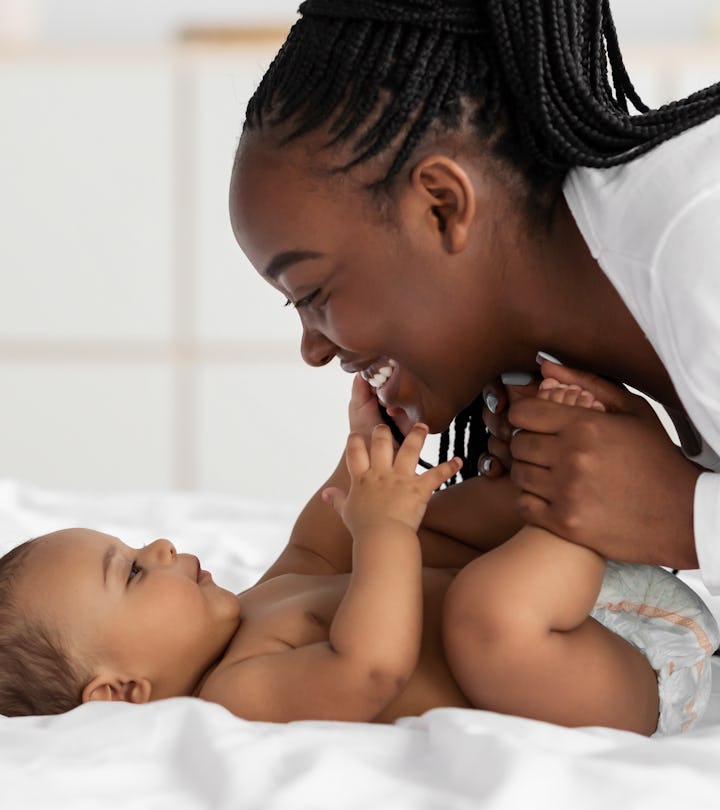 Shutterstock
45 Sagittarius Girl Names For Your Happy-Go-Lucky Baby
They're perfect for your baby's optimistic personality.
If there were a social butterfly of all the astrological signs, it would be Sagittarius. Free-spirited and fun-loving, it seems like you can't keep a Sag down. Their innate desire to wander the world is in perfect alignment with their pleasant, positive, can-do personalities. So if you're expecting a little Sagittarius baby to enter your life soon, (and you're stumped on what to call her), these Sagittarius girl names will reflect the stellar qualities of this astrological sign.
But when does Sagittarius actually start and end? Good question. Sagittarius starts on November 22 and runs through December 21. That means if Thanksgiving falls later in the year, you'll most likely welcome your baby at one of the most beautiful times of the year, right around Turkey Day and in time for all of the holiday festivities. Of course, that can make things more hectic, but definitely more memorable as you bring your baby into the world right when almost everyone is focused on family, fun, and, you know, yummy food.
With their peppy personalities, it might come as a surprise that Sagittarius is not an air or water sign (which are sometimes thought to be the more calming zodiac signs), but rather a fire sign. But that zip is what will give your girl her wanderlust and insatiable quest for knowledge, learning, and forming strong bonds that will last a lifetime.
Ready to write down some potential Sagittarius girl names? Get your pen and paper ready, because baby might be coming soon!
Certainly one of the sweetest signs in the zodiac, Sagittarius babies are sunshine personified. You can't help but fall in love with their loving and gentle natures, and their innate desire to discover more about themselves and the world around them. Your baby will definitely be a lucky lady to get any one of these names that have a strong significance, something Sagittarius will definitely appreciate when she's bigger and is able to understand the thought that went into her wonderful name.
This article was originally published on