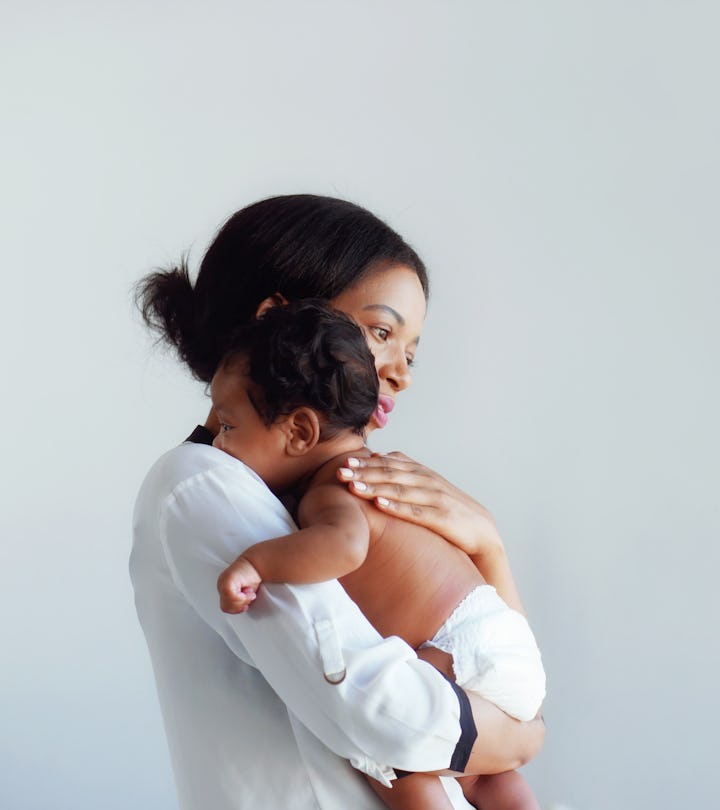 Shutterstock
45 Powerful Names For Your Scorpio Boy
These names are perfect for this serious and thoughtful sign.
Why is it just so hard to come up with a name for your baby? There are, like, a billion baby names out there, right? So why can't you choose one for your little one? Well, it's for that very reason — there's too many possible choices to pick from. That's when you're going to need to narrow down the playing field and look to specific themes (like astrology, for example), to give you some out-of-this-world guidance. And if your baby is coming between October and November — meaning you've got a Scorpio baby on the way — these 45 Scorpio boy names should definitely go on the "maybe" list.
Every sign is known for its strengths and weaknesses, and Scorpio (which runs from October 23-November 21) is no exception. It can be hard to get cuddly vibes from a sign who's represented by a scorpion, but you shouldn't judge them by their sting. In fact, Scorpio is a powerful, passionate sign, preferring to spend their time thinking deep thoughts and connecting with those they love rather than fighting. And just like Cancer and Pisces, Scorpio is (shocker) a water sign, which gives them additional depth and connection to the human experience.
So, take some inspiration from this interesting astrological sign, (or the season itself), and check out these Scorpio boy names that are beautiful like your little guy.
There's so much more to Scorpio than meets the eye, such as their dedication and devotion to friends and family, as well as their undying ambition. That's why you can score inspiration from the astrological sign itself, the season it falls in, (or both), to come up with a Scorpio baby name that's got just enough sting to make it even more sweet and special.
This article was originally published on