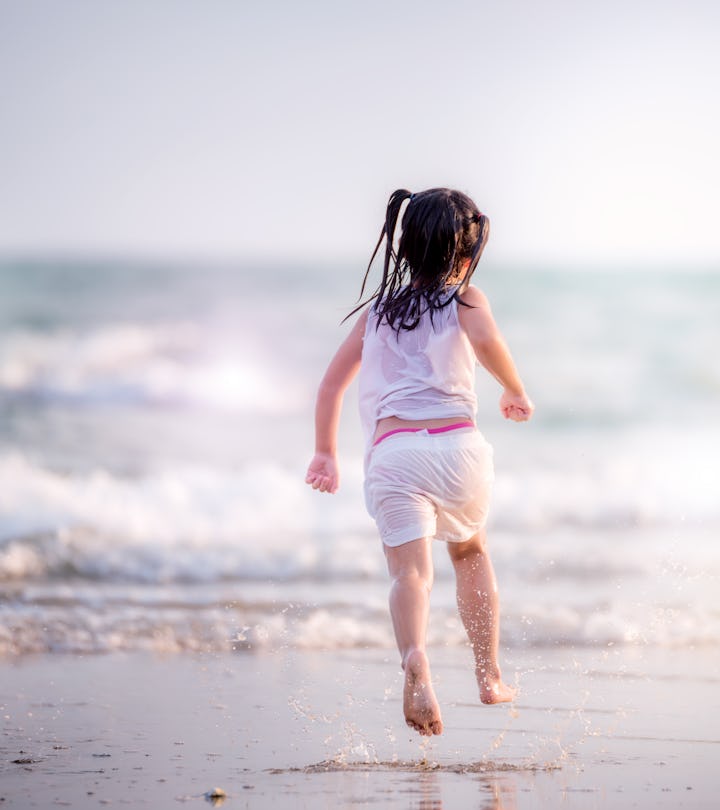 sarote pruksachat/Moment/Getty Images
48 Scorpio Girl Names For Your Smart & Clever Baby
These names are all Scorpio, no sting.
You made it past both the sweltering summer and the back-to-school season, and now you're in the home stretch of your pregnancy. Nothing but sweater weather and pumpkin picking to look forward to until your own little pumpkin's arrival. And, if your due date is somewhere between the end of October through most of November, you probably have a little Scorpio baby on their way. If you're still scrambling to come up with something to call your baby, these 48 Scorpio girl names just might sound great for your little scorpion.
One of the most oft-misunderstood signs of the zodiac, Scorpio doesn't have the sting that many people might believe it to have. Sure, it's a stoic sign, strong and powerful, but that just means that your child will be very self-confident and independent, which are personality traits that are totally admirable. A Scorpio's determination usually takes them very far, and while they might be deep thinkers, they're also equally passionate people, too. (Be prepared for some very big feels from your little lady.)
Scorpio definitely gets a lot of astrological attitude from some of the other signs, but that doesn't mean that this water sign is as tough as they might seem. So if your baby arrives sometime between October 23 and November 22, you'll definitely want to know about these Scorpio girl names that have more sweetness than sting.
Forget everything bad that you've heard about the astrological Scorpio sign. This sign might be fiery, but it's certainly tempered by its water element, making your baby one that will stand on their own two feet (when they can stand, that is), and will be passionate about what they believe in, loving, kind, and just. That certainly takes the sting out being a sign that's symbolized by a scorpion.
This article was originally published on