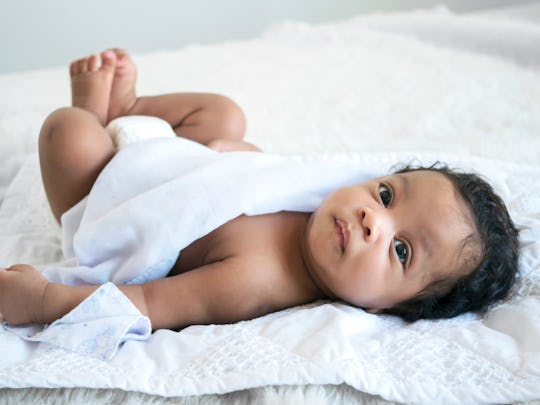 Shutterstock
30 Baby Boy Names That Start With "R"
From Romeo and Rylan to Ross and Raul.
Whether you are close to bringing your new baby boy into the world or are just planning for the future, choosing your son's name is exciting. And these baby boy names that start with "R" should definitely be in the running.
When you name your baby, you want to go for something that's sentimental and also defines how they will impact the world around them. And there are definitely some "R" names that will bridge that gap. Whether you want an "R" name to match someone in the family or just like how it sounds paired with your last name, it's a fun way to get a list going of potential baby boy names.
Initially, when you think of "R" boy names, you might get stuck on longtime forerunners like Robert, Ryan, or Richard. But that's one reason why this list of "R" baby boy names comes in handy. Laid out here are a lot more options you may not initially consider. The "R" name family goes deep, and many of them have a unique ring to them. They include names that are playful, unconventional, and intriguing. (And, surprisingly, there are a lot of meanings related to wolves.)
Once you've narrowed your choices, don't feel pushed to make a decision right away. Say it a few times, call the name in the house to see how it feels, or even email your family to see what they think. Have fun with it and choose what feels right.
Don't let the process of picking a name for your baby stress you out. Yes, it's a big deal, but just wait for the perfect name to settle over your heart, and you'll know you've found the Right one.